THE RACE to qualify for the Unibet European Championship culminates with this weekend's European Darts Trophy in Gottingen, Germany.
The 13th and final European Tour event of the year will see players battle it out for the eight remaining places in the 32-player field for the European Championship, which will be held from October 25-28 at the Westfalenhalle in Dortmund, Germany.
The European Championship tournament sees players qualify through the European Tour Order of Merit, compiled from prize money won in the 13 European Tour events throughout the year.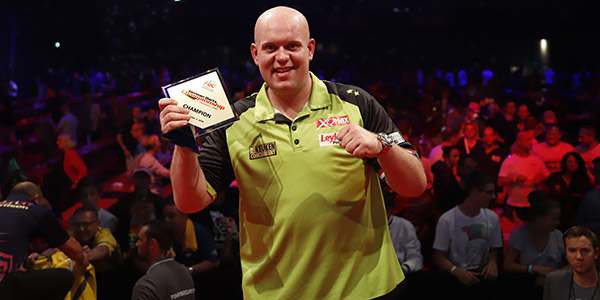 World number one Michael van Gerwen is the outright leader of the field after winning seven events this year and he, along with 23 other players listed in green below, are guaranteed qualification for the European Championship.
Six players (listed in white), including Kyle Anderson, Cristo Reyes and Paul Nicholson, are in provisional qualifying places for Dortmund, but have not qualified for ET13 and face a nervous wait to see if their efforts on the continent this year will prove sufficient.
Steve Beaton is in a provisional qualifying place and has the opportunity to improve his standing this weekend, while German youngster Martin Schindler will find himself in the same position if he can qualify for ET13 via Thursday's Host Nation Qualifier (both listed in yellow).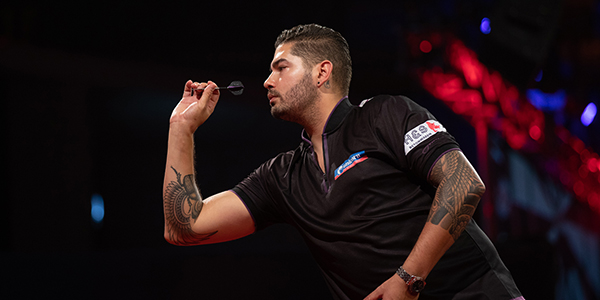 A host of players (listed in orange) currently find themselves outside the provisional qualifying spots but still have the chance to secure qualification depending on their ET13 performance, while some players not listed below have qualified for ET13 and still have chance to reach the European Championship with a deep run in Gottingen.
Players listed in red are not in the 32 qualifying places and have not qualified for ET13, and are therefore unable to secure a place in Dortmund.

2018 European Tour Order of Merit
At October 11, 2018, following 12 events.
Top 32 qualify for Unibet European Championship.