Christopher Kempf, the statistical analyst of the PDC, takes a look back at the European and UK Qualifying Schools.
The fact that Glen Durrant, Jamie Hughes and Darius Labanauskas have won tour cards will not come as a surprise to anyone, but what of Gavin Carlin's heroic charge on the final two days in Wigan, or Christian Bunse's surprise day three triumph?
What, statistically, separates the Tour Card winners from the losers?
For the first time, thanks to DartConnect, we can take a comprehensive look at how well the 30-strong Class of 2019 performed at Q School and get a true sense of how difficult it really is to win a coveted tour card.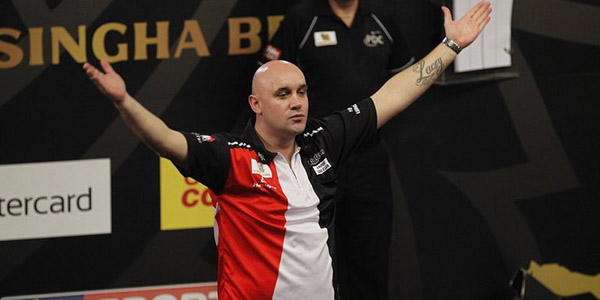 In terms of raw averages, no player was more impressive at Q School than Jamie Hughes.
One day's work was all he needed to secure his Tour Card, and in doing so he recorded the three highest averages of UK Q School in a prodigious three-match romp.
His 98.29 overall average stands nearly five points clear of that recorded by any other prospective PDC darter last weekend, and if he were able to maintain that form over any long distance, it would put him behind only Michael van Gerwen and ahead of every other professional.
Moreover, Hughes was more than four times more likely than the Q School field in general to complete a leg in 15 darts.
Such a huge advantage over the field was decisive in a handful of close matches and rendered the others mere formalities.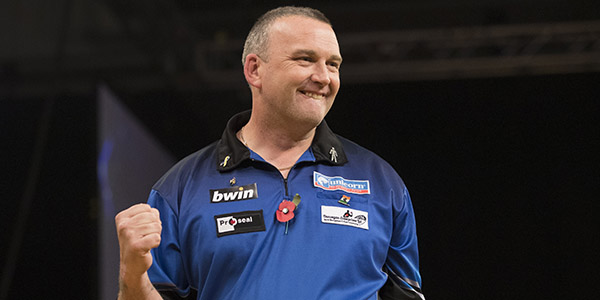 While we can't know the exact doubles percentages from any of the Q School matches from DartConnect data alone, we can safely presume that Mark McGeeney was one of the most clinical in finishing.
Among the 30 players awarded tour cards, McGeeney had the second highest likelihood of winning the leg when given three darts at double (85.4%).
The former Lakeside Championship runner-up also completed 11 finishes of a score greater than 100 - more than any other UK Q School participant - despite having competed for just two days.  
The man who defeated McGeeney in that memorable Lakeside encounter, Glen Durrant, also proved his ability to compete at the highest levels by extricating himself from an enormous points deficit on the Order of Merit by winning 12 matches in the final two days in Wigan.
In doing so, Durrant left himself on the third lowest average score after nine darts thrown (192) of any participant at Q School, completed 55% of the two-dart combination outshots that he attempted, and won 39% of his legs in 15 darts or fewer.
His average of 93.02, if recorded over the span of a year, would put him well within the top 32 averages among Tour Card holders.
While averages can indicate how well a player might perform in the long run, at Q School all that matters is that you get your foot in the door of the ProTour so as to collect substantial prize money and qualify for big tournaments.
Despite his average of 81.63 at Q School, lower than that of more than 120 other players who did not earn a tour card, Vincent van der Meer won every deciding leg he contested and secured his card by reaching the final on the very last day of European Q School, defeating two other players who would go on to win their cards themselves.
Consider also Jonathan Worsley's underwhelming 83.63 average, which the Welshman rendered irrelevant by completing 41 of 48 finishes from scores like 40 and 32 to top the UK Q School Order of Merit.  
Finally, spare a thought for Callan Rydz, a 20 year-old Newcastle native who has just barely missed out on a Tour Card for the second year running despite playing at a very high level all weekend.
Of the players who contested four days' worth of matches, only Durrant finished Sunday with a higher overall average, and no player in Wigan or Hildesheim hit three trebles in a visit more often than he.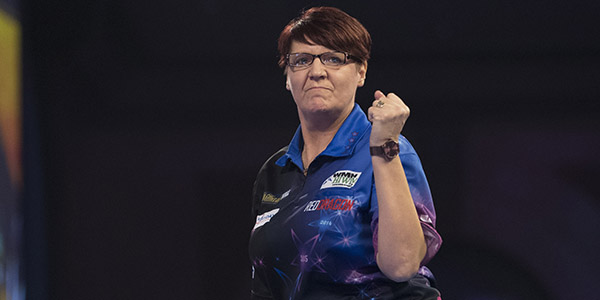 As was the case also for Lisa Ashton, the top-performing female player amongst a star-studded field of players from the BDO, Rydz fell one leg short of a Tour Card - in the Englishman's case by busting his score in a deciding leg against Dave Ladley.
If Rydz can improve his mediocre doubles game (62% checkout rate with three darts at double) to go with his red-hot scoring, he will be one of the top threats for a Tour Card at Q School 2020. 
No high average or barrage of maximums can save a player from the cutthroat best of nine format, which makes the timing of well-aimed darts more important than their quantity.
Q School is bound to surprise us - as well as the players themselves - with a statistically diverse and often unexpected crop of new professional players.
Follow Christopher Kempf on Twitter @Ochepedia
Q School stats for new Tour Card holders
Jamie Hughes - 98.29 (average), 56.25% (checkout %)
Harry Ward - 93.8, 40.48%
Scott Baker - 93.35, 42.31%
Mark McGeeney - 93.29, 40.00%
Glen Durrant - 93.02, 38.52%
Andy Boulton - 91.11, 34.82%
Mike van Duivenbode - 90.96, 38.24%
Gavin Carlin - 90.17, 32.73%
Darius Labanauskas - 89.96, 34.69%
Matt Clark - 88.8, 30.30%
Jose de Sousa - 88.79, 26.85%
Kirk Shepherd - 88.64, 28.95%
Christian Bunse - 88.54, 24.05%
Niels Zonneveld - 88.13, 30.36%
Conan Whitehead - 87.5, 31.19%
Yordi Meeuwisse - 87.05, 24.35%
David Pallett - 86.98, 28.32%
Reece Robinson - 86.39, 25.26%
Maik Kuivenhoven - 86.3, 25.64%
Madars Razma - 85.93, 20.50%
Adrian Gray - 85.88, 21.37%
Carl Wilkinson - 85.72, 25.95%
Joe Murnan - 85.37, 22.88%
Marko Kantele - 85.24, 23.31%
Barrie Bates - 84.97, 21.19%
Jamie Bain - 84.7, 17.86%
Nathan Derry - 84.7, 20.59%
Jonathan Worsley - 83.63, 18.80%
John Michael - 83.33, 20.33%
Vincent van der Meer - 81.63, 17.65%