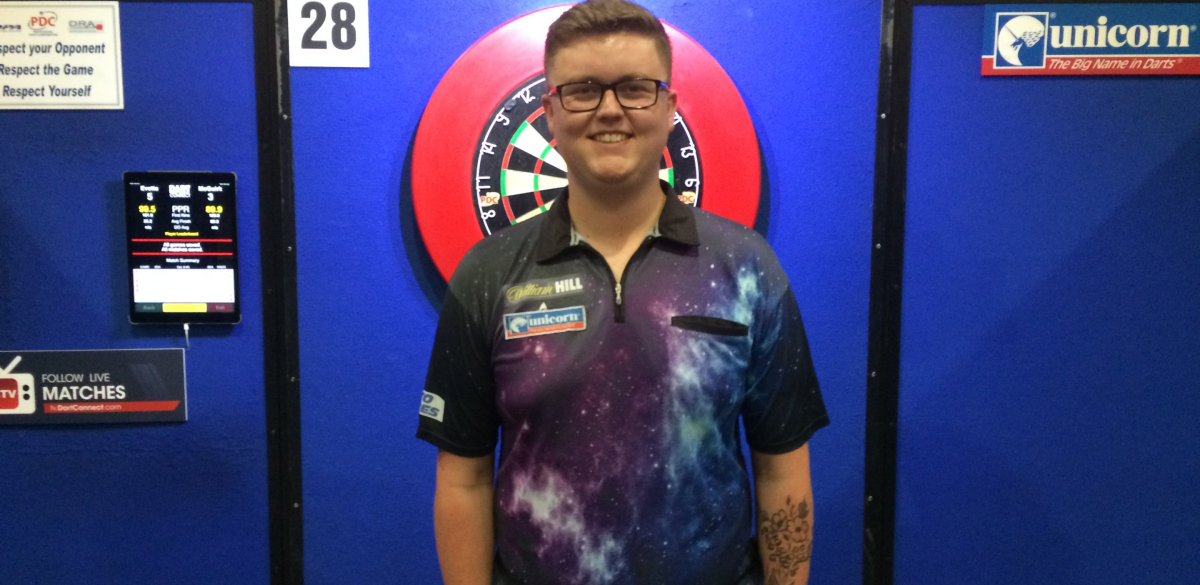 TED EVETTS and Geert Nentjes picked up PDC Unicorn Development Tour titles in Milton Keynes on Saturday, as Shane McGuirk was denied in both finals. 
Evetts clinched his seventh career Development Tour title, hitting averages of over 100 in half of the eight wins that saw him take glory in Event Ten.
The 21-year-old defeated recent PDC ProTour title winner Harry Ward in the last 16 and Niels Zonneveld to reach the semi-finals, where he edged out Justin van Tergouw 5-4.
Evetts triumphed 5-3 in the decider against Ireland's McGuirk, who had lost out to Dutch prospect Nentjes in the final of Event Nine. 

Nentjes claimed his first Development Tour title with a 5-2 win over McGurk.
The 20-year-old Tour Card holder had earlier seen off saw off Keelan Kay, Owen Roelofs and Ciaran Teehan.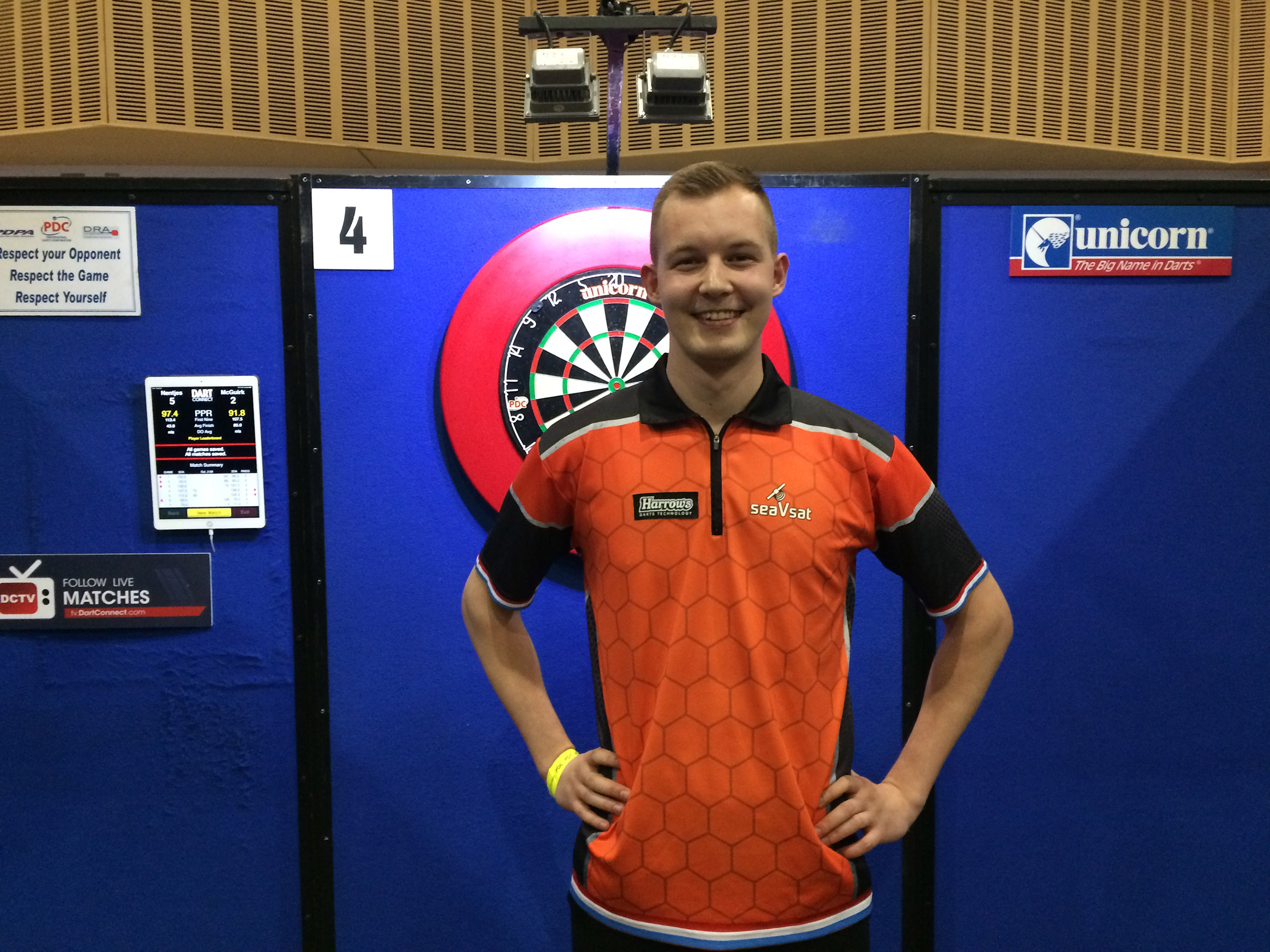 Two further PDC Unicorn Development Tour tournaments will be played on Sunday at the Marshall Arena, where Event Eleven will begin at 10.30am, with Event Twelve to follow as soon as possible following the conclusion of the previous final.
Follow fixtures, live stats and results through DartConnect

PDC Unicorn Development Tour
Saturday June 8, Marshall Arena, Milton Keynes
Event Nine
Full results in Match Center at DartConnect
Last 16
Geert Nentjes 4-2 Keelan Kay
Owen Roelofs 4-1 Tommy Lishman 
Charlie Symons 4-1 Christian Bunse
Ciaran Teehan 4-1 Callan Rydz 
Shane McGuirk 4-2 Patrick van den Boogaard
George Killington 4-1 Ben Cheeseman
Carl Batchelor 4-1 Mike De Decker 
George Gardner 4-3 Justin Smith
Quarter-Finals
Geert Nentjes 5-2 Owen Roelofs 
Ciaran Teehan 5-4 Charlie Symons 
Shane McGuirk 5-2 George Killington
Carl Batchelor 5-2 George Gardner 
Semi-Finals
Geert Nentjes 5-1 Ciaran Teehan
Shane McGuirk 5-1 Carl Batchelor
Final
Geert Nentjes 5-2 Shane McGuirk
Event Ten
Full results in Match Center at DartConnect
Last 16
Justin van Tergouw 4-3 Ryan Meikle
Roman Benecky 4-3 Mike van Duivenbode
Niels Zonneveld 4-1 Nathan Rafferty
Ted Evetts 4-0 Harry Ward
Shane McGuirk 4-1 Jacob Gwynne
Justin Smith 4-2 Connor Arberry  
George Killington 4-0 Bradley Halls
Dom Taylor 4-3 Ciaran Teehan
Quarter-Finals
Justin van Tergouw 5-4 Roman Benecky
Ted Evetts 5-1 Niels Zonneveld
Shane McGuirk 5-1 Justin Smith
George Killington 5-3 Dom Taylor
Semi-Finals
Ted Evetts 5-4 Justin van Tergouw
Shane McGuirk 5-3 George Killington
Final
Ted Evetts 5-3 Shane McGuirk