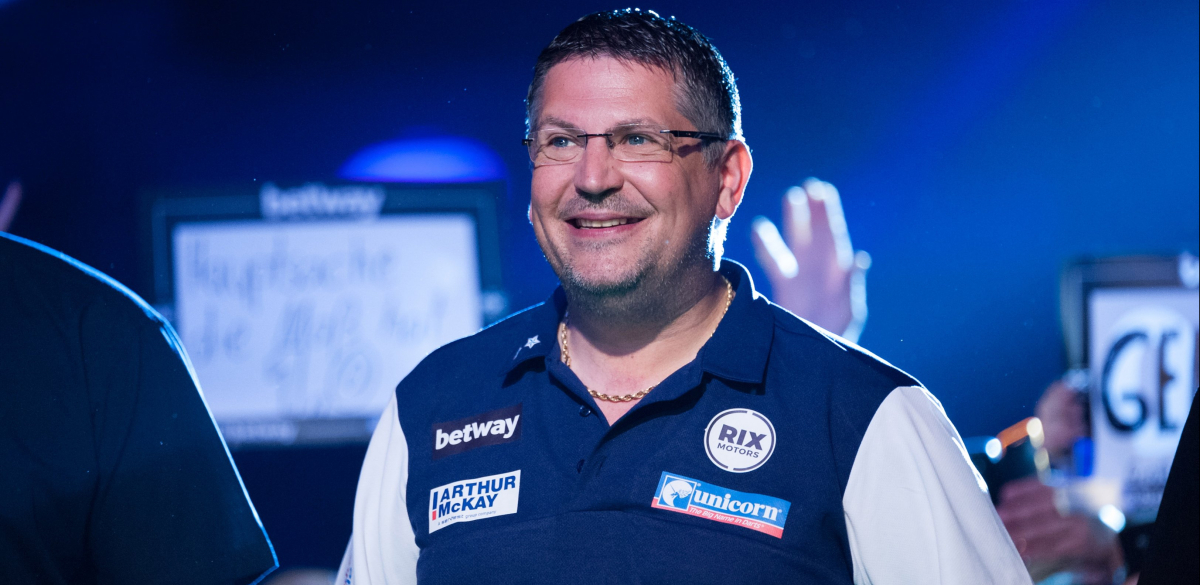 GARY ANDERSON is prepared to be patient in his return to full-time PDC action following his recovery from injury.
Having been absent from the 2019 Premier League, two-time World Champion Anderson made a winning return to the TV stage last Sunday by winning the World Cup of Darts for Scotland alongside Peter Wright.
Prior to the Hamburg event, the 48-year-old had made just one televised appearance in 2019 at the UK Open, and Anderson explained the severity of his long-term injury struggle.

"I don't know how I did what I did last year with the pain I was playing through, I surprised myself at times," said Anderson, who lifted three televised titles in 2018.
"My back problem started a long time before the Worlds, when it reached its peak. I kept saying 'it'll go away, it'll fix itself' but it was just getting worse and worse.
"You try to force yourself to play but my stance and throw didn't feel right and it eats away at you when you can't play how you want to. It was upsetting at times.
"Pulling out of the Premier League was the best decision I made because I wouldn't have lasted the nine or 16 weeks.
"I've spent my time off at home with the kids, gardening and fishing. I must admit it's been really good having the time off to get myself right.
"I'm over the moon with what the osteopath and physio have done for my back, they've worked wonders for me and sorted it out."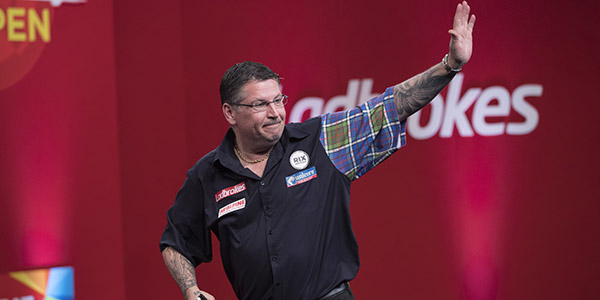 In addition to his UK Open outing, Anderson also starred in four ProTour events in 2019, failing to reach the Last 16 in each.
The world number three is well aware of the task he faces in recapturing the form that saw him win the UK Open, World Matchplay and Champions League of Darts in 2018, but insists he is up for the challenge.
"There's a long road ahead but I'll get my game back to where it was about a year ago," Anderson continued.
"It's going to be hard to get the match sharpness back but I will enjoy it and as long as I'm enjoying it I will keep playing.
"I would never, ever retire because I'm a great believer that once you've said you're going to retire and everyone knows you're finishing then that's it, you're done. I will just wind it down a bit when the time comes.
"I still say that I was a better dart player 15 to 20 years ago than I am now, but I think as you get older you get a bit wiser and take your time with shots rather than rushing up there.
"There's a lot of questions to answer coming back. 'Will I win another ProTour?' 'Will I get to TV finals?' I don't know the answers but I'm going to try and add to what I've done in the game.

"The body is fine now so it's all down to me to get practicing. Hats off to the youngsters who go away every weekend and jump straight back on the practice board when they get back home.
"I'm going to have to join them now to get back to where I want to be."
Anderson will next be in action at Players Championships 17-18 in Wigan across the weekend of June 22-23, with action shown on video.pdc.tv.