Luke Humphries took glory in the 2019 PDC Unicorn World Youth Championship with a superb 6-0 whitewash of Adam Gawlas in Minehead on Sunday night.
Newbury's Humphries, competing in his final game at youth level, followed up his success in topping the PDC Unicorn Development Tour Order of Merit in 2018 and 2019 by claiming the £10,000 World Youth Championship title.
Humphries was in ruthless form against Czech teenager Gawlas, a 17-year-old who only took up the sport in February and was making his first appearance in front of the TV cameras.
Two missed doubles from Gawlas in leg one allowed Humphries in to break throw, and he took out 112 for a 3-0 lead before a trio of 14-darters - each begun with a 180 - secured the coveted title.
"It's been a dream of mine so I'm over the moon," said Humphries. "In the last three years, in my opinion, I've been the best youth player and this has been a long time coming.
"There was a lot of pressure on me and I had to be ruthless. To win 6-0 is amazing and it was a great win for me. I played well but maybe the scoreline is a little bit harsh on Adam. 
"He's a great talent and it's amazing to think that he's only been playing the game for nine months, and I'd love to see where he is in five years."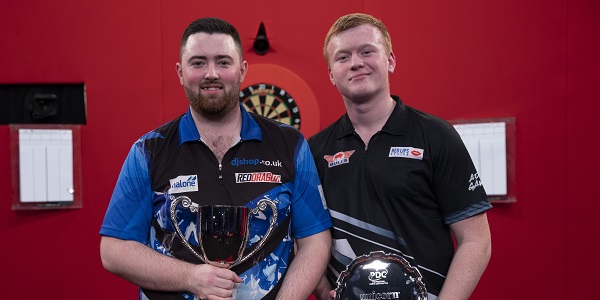 Humphries added: "The Development Tour has made me the player I am and I want to thank the PDC for what they've done to bring this system in. 
"This is my last ever youth tournament and it's time to take the step up, but it's a fitting end. It's special to lift this trophy in my last ever youth tournament.
"I worked hard to win this and I think it was my destiny to win this in my final year as a youth player. It's my ambition now to be the first player to win the World Youth Championship and then the World Championship so the hard work starts now.
"It's time to start upping my practice because on my day I think I can live with anyone, and on the big stage is where I play my best game."
The 24-year-old has spoken publicly about his struggles with anxiety this year, and hopes that his triumph can be an inspiration to those in a similar situation.
He said: "A lot of people out there give up and six months ago I could have walked away from darts so I hope people can look at this and realise what you can achieve."