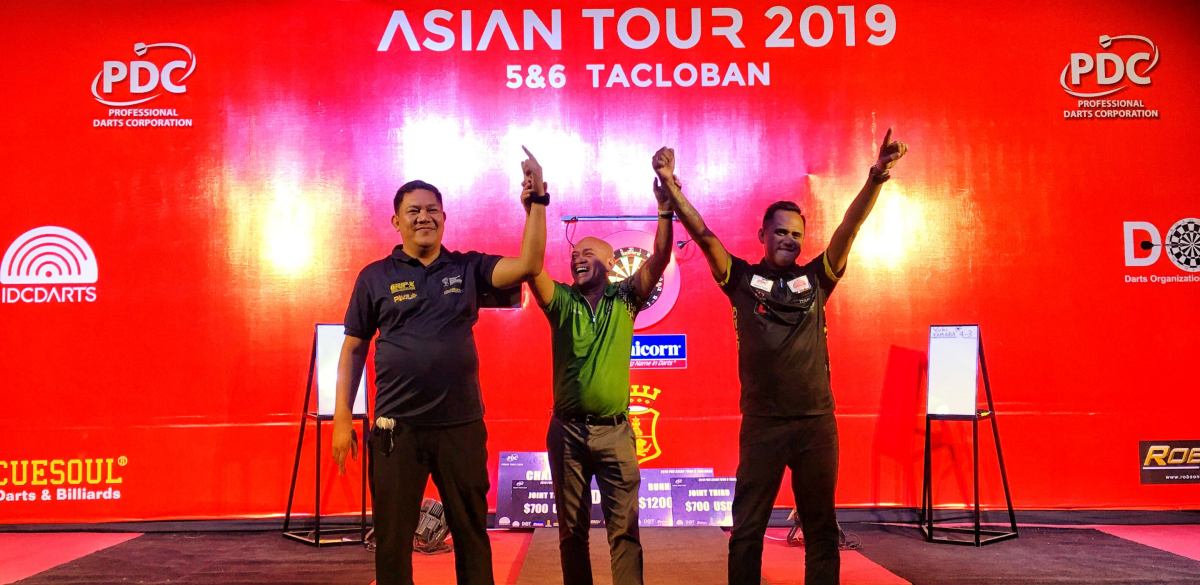 The PDC Asian Tour will be bigger than ever in 2020, with two more tournaments added to next year's circuit.
Since its inception in 2018, the Asian Tour has been a roaring success giving players across the continent the chance to play in a series of $10,000USD events.
In 2019 Lourence Ilagan of the Philippines topped the Asian Tour Order of Merit and he will be joined by fellow-Asian stars Seigo Asada, Paul Lim, Noel Malicdem and Yuki Yamada at the William Hill World Darts Championship
Dates and venues for the 2020 PDC Asian Tour are now confirmed, with the first of seven double-header weekends taking place in Seoul from February 29-March 1.
Further weekends will be held in Kobe, Leyte, Nanchang and Taipei, with details of the final two weekends of the year still to be finalised.
The top four players on the PDC Asian Tour Order of Merit after Event 14 will qualify for the 2020/2021 William Hill World Darts Championship.
Following Event Eight, the top two players on the Asian Tour Order of Merit from each nation competing at the 2020 World Cup of Darts will represent their country in Hamburg in June.
For further details and entry information, please visit www.pdc-asia.tv.
2020 PDC Asian Tour dates
Events One & Two
February 29-March 1, PDK Darts Stadium, Seoul
Events Three & Four
March 28-29, Kobe Sanbo-Hall, Kobe
Events Five & Six
April 18-19, Leyte Academic Center, Pawing, Palo, Leyte
Events Seven & Eight
May 16-17, Nanchang No.2 Middle School Stadium, Nanchang

Events Nine & Ten
July 4-5, G Club, Taipei
 
Tour 11 & 12 TBC

Tour 13 & 14 TBC