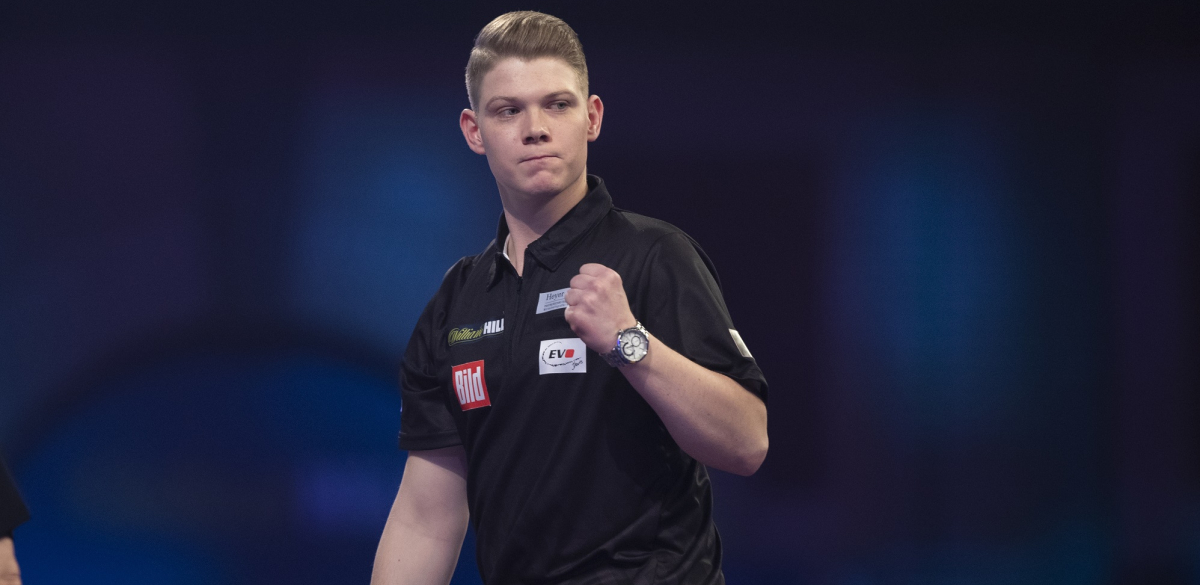 The 2020 Hylo Care PDC Europe Super League Germany event continues this Saturday and Sunday, as the players in Group B - including reigning champion Nico Kurz - begin their challenge in Munich.
The 16-player event is being held across five weekends, with coverage on Sport1 and DAZN in Germany as well as through PDCTV - CLICK HERE TO REGISTER AND WATCH FOR FREE.
Players in Group A competed in their opening seven games last weekend, with 2019 German Darts Masters runner-up Gabriel Clemens dominating proceedings as the hopefuls began their challenge to win a place at the 2020/21 William Hill World Darts Championship.
Youngster Kurz headlines the eight competitors in Group B, which also contains Rene Eidams and Dragutin Horvat, both of whom also have World Championship experience.
Coverage in Germany, Austria and Switzerland is available through Sport1 and DAZN.
Coverage is available for the rest of the world through PDCTV and is free for all registered users.
Hylo Care PDC Europe Super League Germany
Group B
Saturday May 23 (1400 CET, 1300 BST)
Maik Langendorf v Rene Eidams
Karsten Koch v Thomas Kohnlein
Dragutin Horvat v Daniel Klose
Manfred Bilderl v Nico Kurz
Karsten Koch v Maik Langendorf
Daniel Klose v Rene Eidams
Thomas Kohnlein v Manfred Bilderl
Nico Kurz v Dragutin Horvat
Maik Langendorf v Daniel Klose
Manfred Bilderl v Karsten Koch
Rene Eidams v Nico Kurz
Dragutin Horvat v Thomas Kohnlein
Manfred Bilderl v Maik Langendorf
Nico Kurz v Daniel Klose
Sunday May 24 (1500 CET, 1400 BST)
Karsten Koch v Dragutin Horvat
Thomas Kohnlein v Rene Eidams
Maik Langendorf v Nico Kurz
Dragutin Horvat v Manfred Bilderl
Daniel Klose v Thomas Kohnlein
Rene Eidams v Karsten Koch
Dragutin Horvat v Maik Langendorf
Thomas Kohnlein v Nico Kurz
Manfred Bilderl v Rene Eidams
Karsten Koch v Daniel Klose
Thomas Kohnlein v Maik Langendorf
Rene Eidams v Dragutin Horvat
Nico Kurz v Karsten Koch
Daniel Klose v Manfred Bilderl
 Format: All matches best of 11 legs