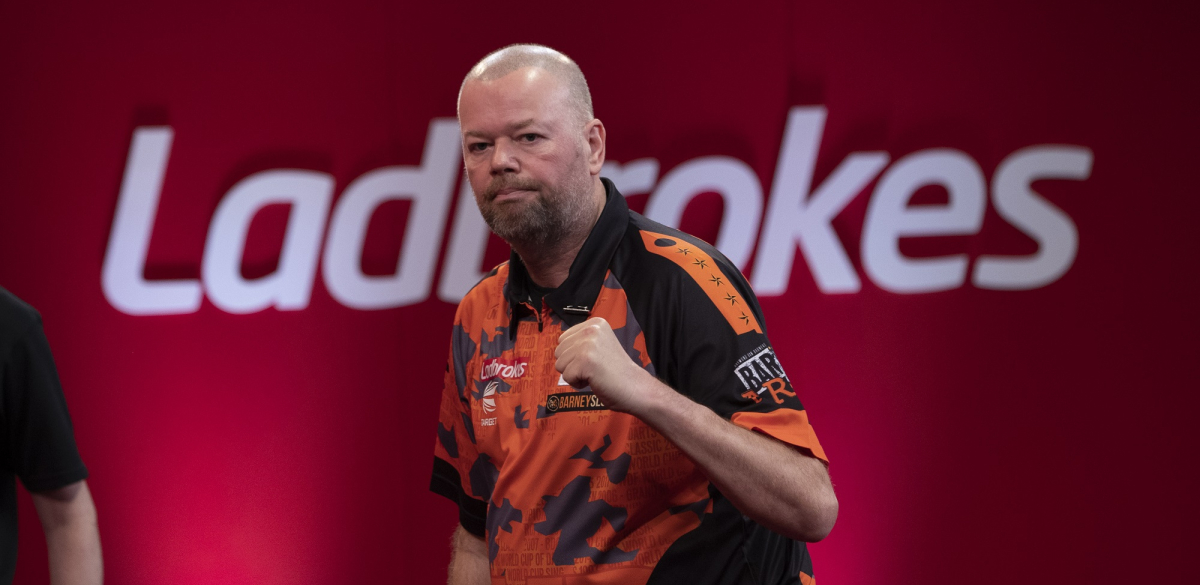 Raymond van Barneveld has spoken of his delight after securing his return to the PDC circuit at the PDC's European Qualifying School in Niedernhausen.
The five-time World Champion entered Qualifying School this year after reversing his decision to retire only 12 months after he had initially brought his glittering career to an end.
The Dutchman won through from First Stage at Qualifying School last week, and accumulated enough ranking points to secure his 2021/2022 PDC Tour Card at Final Stage.
His bid to complete Qualifying School with victory on Day Four was ended by Niels Zonneveld in Wednesday's quarter-finals, but the Dutchman was proud of his achievement in winning back his Tour Card.
Van Barneveld is expected to make his return on the PDC ProTour next week at the Super Series in Bolton, and will then compete in the Ladbrokes UK Open from March 5-7 in Milton Keynes - an event he won in 2006 and 2007.
"I'm feeling really happy," said the 53-year-old, who had initially retired in December 2019 but has been practising alongside stablemate Jeffrey de Zwaan since announcing his comeback in October.
"I was so desperate to do well today, because I had a bad run yesterday losing [in] the first round.
"I was really nervous, but when I won the second game against Benito van de Pas, it was [such] relief, that one single point.
"I accomplished that and I feel renewed and I feel really good now to be back on the tour, and hopefully next week I can show the world again what Raymond van Barneveld can do.
"I got a chance to put myself back on the map, thanks to my management, my team and my sponsors. We worked hard every single day, and I think because of that I got a Tour Card.
"I wanted to win the day of course, to be a winner, but there is a system to be number one, two, three or eight on the rankings and I accomplished that.
"I've played so many tournaments in my life, this was really the hardest part of my life ever.
"There were so many good names, amazing players and I was focusing on winning on the day, but that's really hard - winning seven games on the spin, you must be a really good player to do this.
"I was hoping to do that today because I was feeling really good, but I'm still happy to be back on the ProTour."
Van Barneveld's glittering career had come to a shuddering stop when he lost to Darin Young in the first round on his farewell at the World Championship just over a year ago - and he admits his aim is to erase those memories.
"The first target of this year was getting the Tour Card back, and then I want to qualify for the World Championship by the end of the year," he added. "That's my goal.
"I'm really desperate to work even harder right now and my sponsors, my management and my coach deserve that because of all the effort they put in.
"I'm a winner and I'm going to show them that they did the right thing, and I'm going to prove that I'm going to do well in the next year."