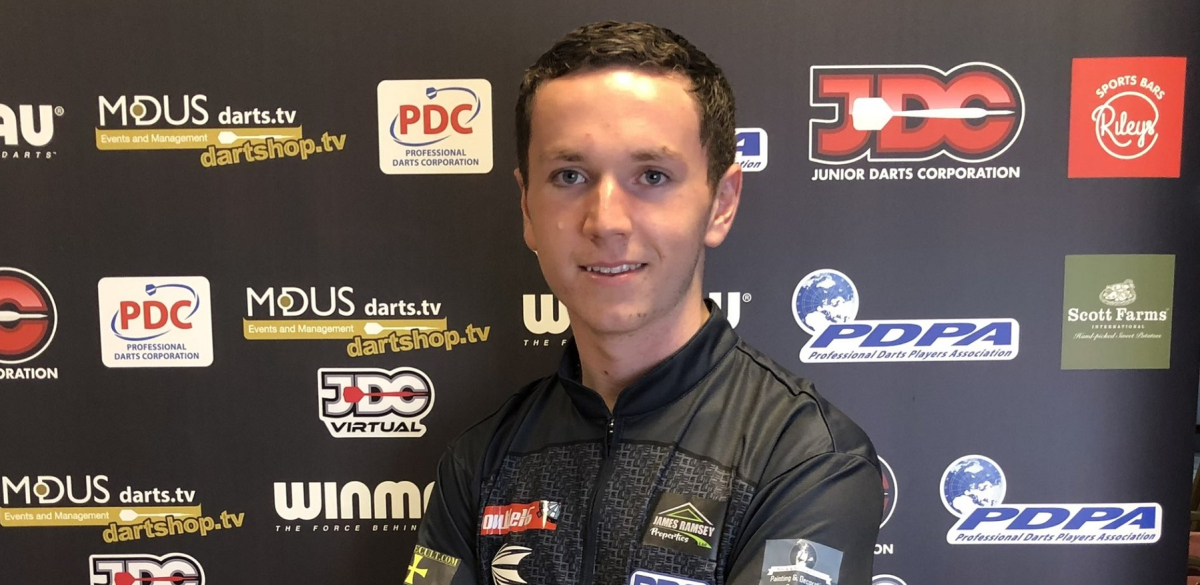 Leighton Bennett and Pim van Bijnen both celebrated double wins as the JDC's Advanced and Foundation Tour seasons concluded over the weekend.
Teenage talent Bennett followed up four wins earlier in the Advanced Tour season with back-to-back triumphs in Cinderford.
The results mean Bennett topped the final JDC Advanced Tour Order of Merit to conclude an impressive campaign.
Bennett averaged over 90 in four of his five wins in Event 11, including a 97 average in a whitewash of Archie Self, and dropped only four legs in his run to the title.
He produced two even better performances in winning the Event 12 title, averaging 103.54 in his first round defeat of Tavis Dudeney and 100.92 in his 6-3 defeat of Charlie Large in the final.
Dutch youngster Van Bijnen also recorded back-to-back victories as the Foundation Tour season concluded, leaving him with eight wins from the 12 events.
Bennett will be one of three players from the Advanced Tour Order of Merit who will now receive a PDPA Scholarship to compete on the PDC Unicorn Development Tour in 2022, alongside Connor Hopkins and Jacob Hibbert.
Van Bijnen, meanwhile, will lead the four players from the Foundation Tour who progress to play on the Advanced Tour next year as well as winning places in the 2021 JDC Junior World Darts Championship.
He was joined in moving onto the Advanced Tour by Cayden Smith, Jake Rigney and Dylan van Lierop.
The JDC Junior World Darts Championship's early rounds will be staged in Gibraltar during November, with the final to be held at Alexandra Palace during the William Hill World Darts Championship.
The JDC will be staging a series of events in Gibraltar from November 23-26, also including the JDC World Cup and International Open.
The top four English and Welsh players from the Advanced Tour Order of Merit will qualify to represent their country in the JDC World Cup.
For more information about the JDC, visit their website or follow @JDCDarts on Twitter.
JDC Foundation Tour
Saturday August 14
Event 11
Semi-Finals
Pim van Bijnen 4-3 Lewis Bell
Joshua Bean 4-3 Oliver Allenby
Final
Pim van Bijnen 5-0 Joshua Bean
Event 12
Semi-Finals
Cayden Smith 4-3 Cameron Nicholson
Pim van Bijnen 4-1 Lewis Bell
Final
Pim van Bijnen 5-0 Cayden Smith
JDC Advanced Tour
Sunday August 15
Event 11
Semi-Finals
Leighton Bennett 5-2 Kieran Thompson
Adam Dee 5-4 Harry Gregory
Final
Leighton Bennett 6-0 Adam Dee
Event 12
Semi-Finals
Leighton Bennett 5-1 Thomas Banks
Charlie Large 5-1 Ieuan Halsall
Final
Leighton Bennett 6-3 Charlie Large