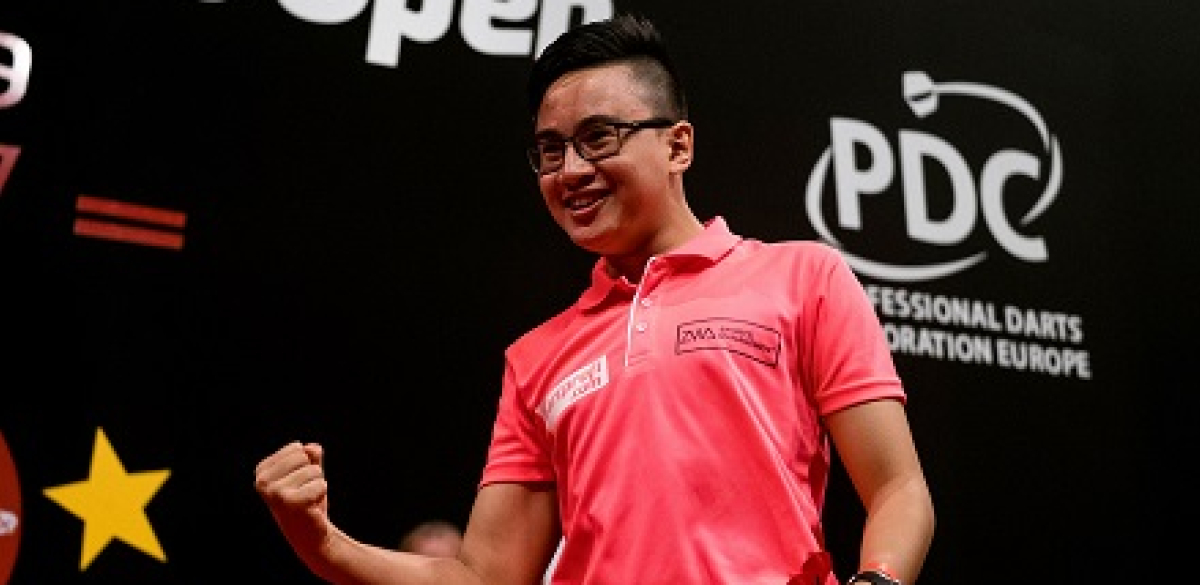 Rusty-Jake Rodriguez, Jurjen van der Velde, Keelan Kay and Reece Colley enjoyed event wins as the 2021 Unicorn Development Tour got underway in Niedernhausen and Milton Keynes on Friday.
Split into European and UK sections in 2021, the first four of the year's 24 scheduled events took place at the Marshall Arena, Milton Keynes for UK-based players and the H+ Hotel, Niedernhausen for European-based players.
An outstanding display by Rodriguez in European Event Two saw the 20-year-old Austrian double his Development Tour title tally, four years on from winning his first.
The youngest of the three Rodriguez brothers produced averages of 111.33 in round three, 102.09 in round four and 103.27 in the quarter-finals, before defeating Jeroen Mioch 5-3 inn the final.
European Event One was won by 18-year-old Dutchman and former JDC World Champion Jurjen van der Velde, who sealed his first PDC title with a 5-2 win over Bradly Roes in the final.
There were also maiden title wins in both UK events as Keelan Kay and Reece Colley scored victories.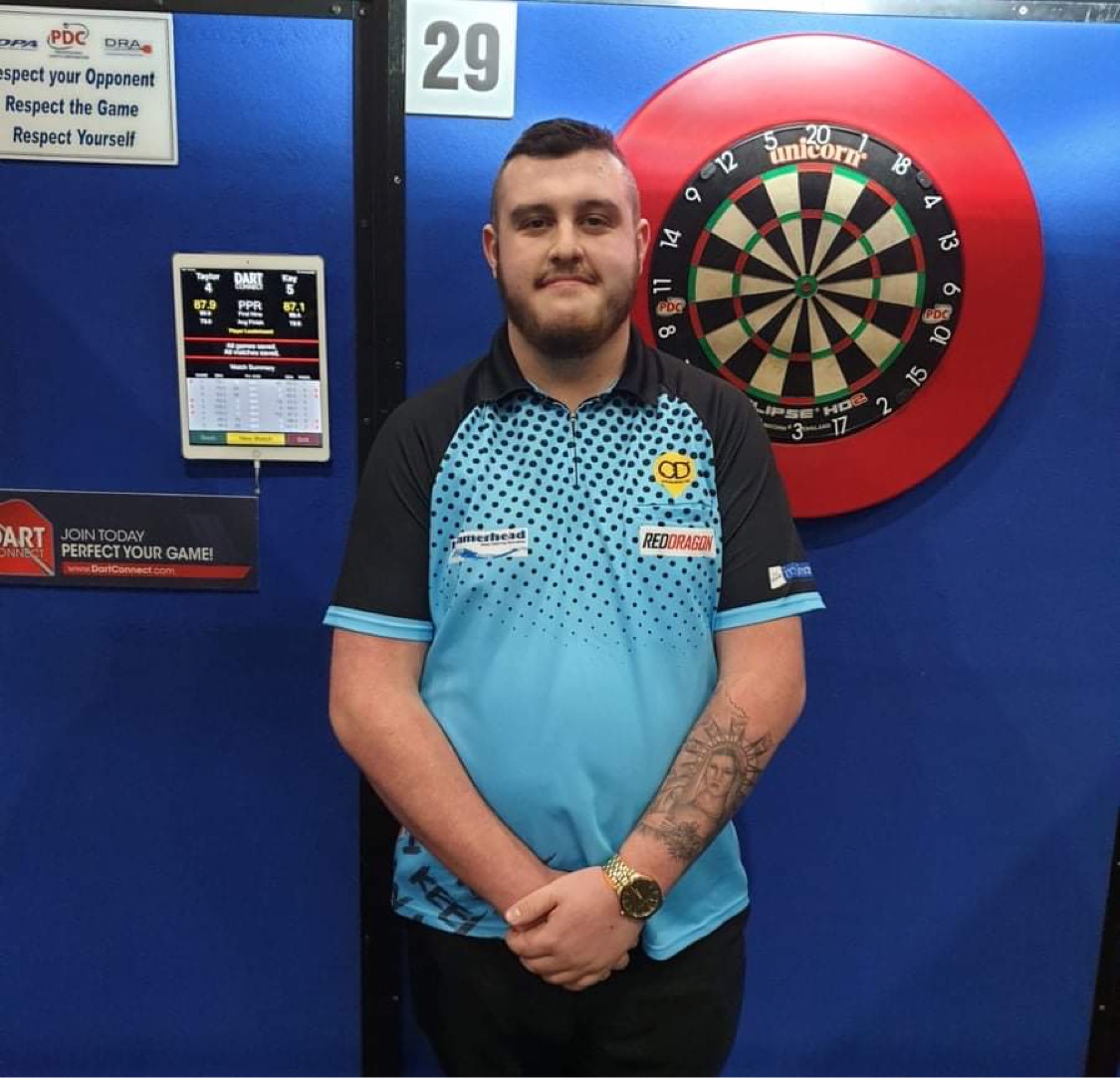 Plymouth-based Kay, 19, edged out Dom Taylor 5-4 in the final of Event Two, while Taylor also finished runner-up in Event One as he went down 5-3 to Dudley's Reece Colley.
The PDC Unicorn Development Tour continues with four more tournaments each in the UK and Europe spread across Saturday and Sunday.
Each event features players aged 16-23, with the overall Order of Merit winner of each tour securing a PDC Tour Card for 2022/23 and a place in the 2021/22 William Hill World Darts Championship.
Click here to see full results from UK Events One and Two.
Click here to see full results from European Events One and Two.
View match stats from all tournaments in DartConnect.
PDC Unicorn Development Tour Europe
Friday August 20, H+ Hotel, Niedernhausen
Event One
Quarter-Finals
Bradly Roes 5-4 Maikel Verberk
Gian van Veen 5-3 Mike van Duivenbode
Jurjen van der Velde 5-3 Damian Mol
Mark Tabak 5-4 Joshua Hermann

Semi-Finals
Bradly Roes 5-2 Gian van Veen
Jurjen van der Velde 5-0 Mark Tabak

Final
Jurjen van der Velde 5-2 Bradly Roes
Event Two
Quarter-Finals
Niko Springer 5-3 Youri Brouwer
Jeroen Mioch 5-2 Joost Geurts
Rusty-Jake Rodriguez 5-3 Tomas Houdek
Maikel Verberk 5-4 Sebastian Bialecki

Semi-Finals
Jeroen Mioch 5-2 Niko Springer
Rusty-Jake Rodriguez 5-4 Maikel Verberk

Final
Rusty-Jake Rodriguez 5-3 Jeroen Mioch
PDC Unicorn Development Tour UK
Friday August 20, Marshall Arena, Milton Keynes
Event One
Quarter-Finals
Cameron Anderson 5-1 Jordan Boyce
Reece Colley 5-2 Justin Hewitt
Joshua Richardson 5-1 Rory Jolly
Dom Taylor 5-2 Bradley Brooks

Semi-Finals
Reece Colley 5-2 Cameron Anderson
Dom Taylor 5-3 Joshua Richardson

Final
Reece Colley 5-3 Dom Taylor
Event Two
Quarter-Finals
Dom Taylor 5-3 Leighton Calder
Fred Box 5-3 Bradley Coltman
Keelan Kay 5-3 Conor Heneghan
Liam Meek 5-3 Nathan Rafferty

Semi-Finals
Dom Taylor 5-0 Fred Box
Keelan Kay 5-3 Liam Meek

Final
Keelan Kay 5-4 Dom Taylor