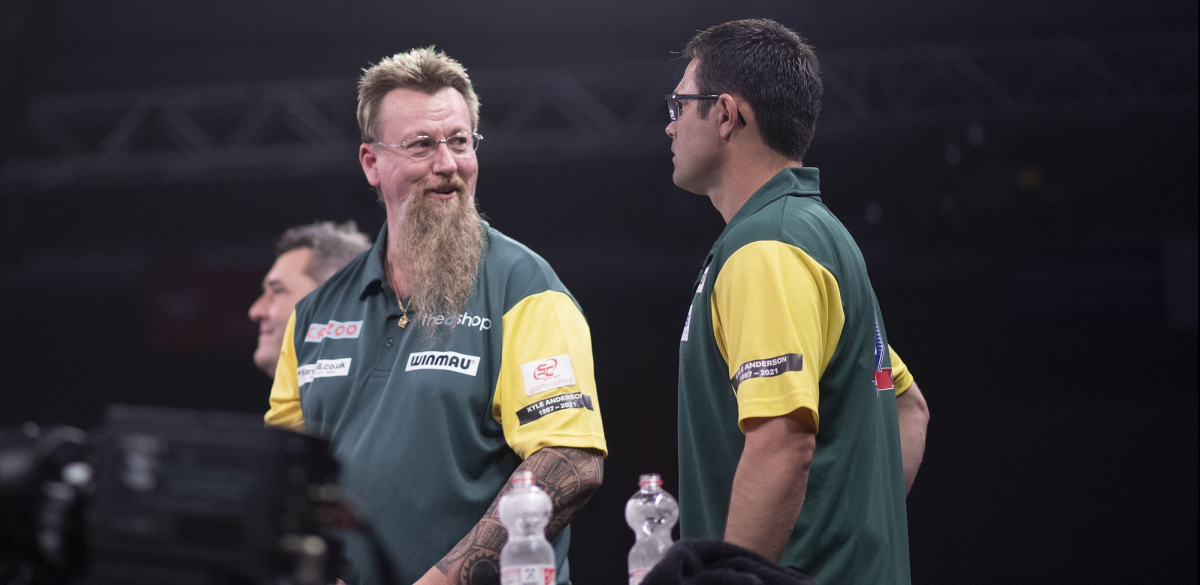 Australia's Simon Whitlock and Damon Heta are aiming to claim Cazoo World Cup of Darts glory this weekend in memory of Kyle Anderson.
Heta and Simon Whitlock wore Anderson's name on sleeves of their World Cup shirts in Thursday's first round win over Italy, after the former Auckland Darts Masters winner passed away suddenly last month.
Anderson had competed with Whitlock four times at the World Cup, while his place in the Australian team was taken by childhood friend Heta in 2020.
The Australians were the 2012 World Cup runners-up and have also reached three other semi-finals in the tournament's history - but Heta is aiming to go all the way this weekend.
"We always dreamt one day that we would play the World Cup together and I think this is the one," said Heta, who has spearheaded a fundraising effort which has raised over £30,000 for Anderson's family.
"Kyle led the pathway for myself and has helped me more than he realises. He's opened so many doors for me.
"He was a brother to everyone - he treated everyone like they were family, and not one person ever had a bad word about him. He was just loved.
"I think a lot of people would have got up back home to watch and see it all unfold. They want to see us do well for Kyle, and I think we're due [a win] - we've seen too much disappointment."
Those sentiments were echoed by Whitlock, who admitted: "I can't stop thinking about Kyle.
"I miss him so much and it's such a big loss. I want to play my best darts and we were so focused on getting the job done.
"We are the team to beat as far as I'm concerned - we're a three-man team, we've got an extra player."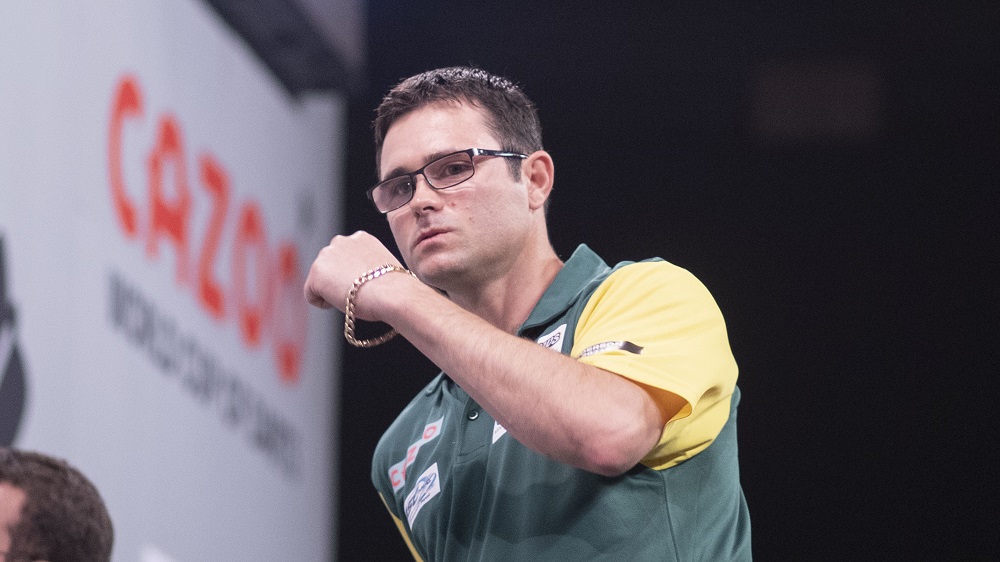 Heta and Whitlock denied Italy a dart at a double in a 5-0 first round win on Thursday, but the Perth ace believes he needs to raise his game ahead of a tie with the United States of America on Saturday.
"I think I probably tried too hard - I did have a couple of good shots but I think I'll be better in the later stages," added the former Brisbane Darts Masters winner.
"If I come in with the hunger like Simon did [on Thursday night], there shouldn't be a team that could stop us."
Tickets for the Cazoo World Cup of Darts can be purchased via PDC Europe.
The Cazoo World Cup of Darts will be broadcast through Sky Sports, RTL7, DAZN and worldwide broadcast partners, as well as through PDCTV for Rest of the World Subscribers (outside UK & Ireland) and matchroom.live.