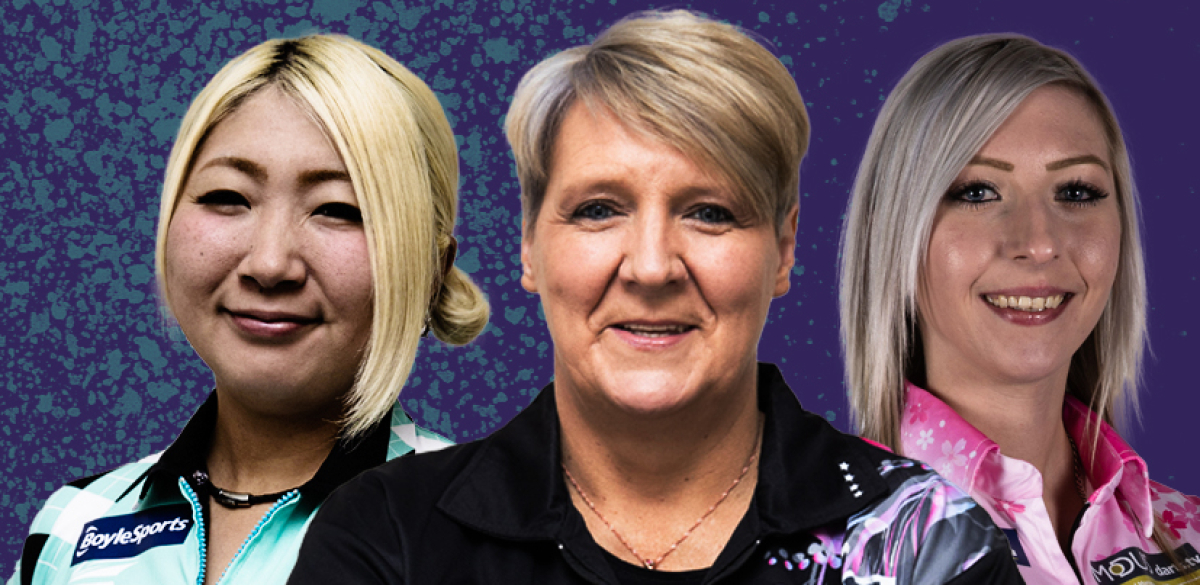 Player entries have been confirmed for the opening weekend of the 2021 PDC Women's Series.
70 players will feature across six events on September 25-26 at the Marshall Arena, Milton Keynes, with Fallon Sherrock, Lisa Ashton and Mikuru Suzuki among the players listed below.

Action from all six tournaments, each worth £5,000 in prize money, will be streamed live on PDCTV, with each day's play starting at 1000 BST.
The top two players from the final PDC Women's Series Order of Merit will qualify to compete in the 2021/22 William Hill World Darts Championship.
 
In addition, the leading money-earned from each respective weekend will qualify to compete in the 2021 Cazoo Grand Slam of Darts.
 
2021 PDC Women's Series Events 1-6 Entries
September 25-26 - Marshall Arena, Milton Keynes
Michelle Andrews
Lisa Ashton
Michelle Binns
Caroline Breen
Rachel Brooks
Lisa Brosnan
Roz Bulmer
Robyn Byrne
Denise Cassidy
Kirsty Chubb
Jo Clements
Tracey Davies
Joanne Deamer
Debbie Dexter
Anastasia Dobromyslova
Kate Drake
Rebecca Edwards
Natalie Evans
Natalie Gilbert
Donna Gleed
Sharon Godbeer
Trina Gulliver
Corrine Hammond
Amanda Harwood
Deta Hedman
Courtney Hine
Kirsty Hutchinson
Lorraine Hyde
Geraldine Johnson
Zoe Jones
Abi Jurd
Trish Kidd
Samantha Lewis
Joanne Locke
Tammy MacKenzie
Crissy Manley
Lyn Marsden
Mem Martin
Jo Moore
Stephanie Mudd
Tina Neylon
Tracy North
Chloe O'Brien
Kerry O'Connor
Maria O'Brien
Rhian O'Sullivan
Sandra Page
Leanne Palmer
Josie Paterson
Louise Pearson
Annmarie Potts
Vicky Pruim
Donna-Maria Rainsley
Sarah Roberts
Chris Savvery
Katie Sheldon
Fallon Sherrock
Emma Smith
Heather Smith
Mandy Smith
Suzanne Smith
Sindy Stiles
Louise Stockings
Margaret Sutton
Mikuru Suzuki
Laura Turner
Lainey Webb
Phonsawan Whillis
Jackie Wilkinson
Lorraine Winstanley

NB: Players may not compete in all events