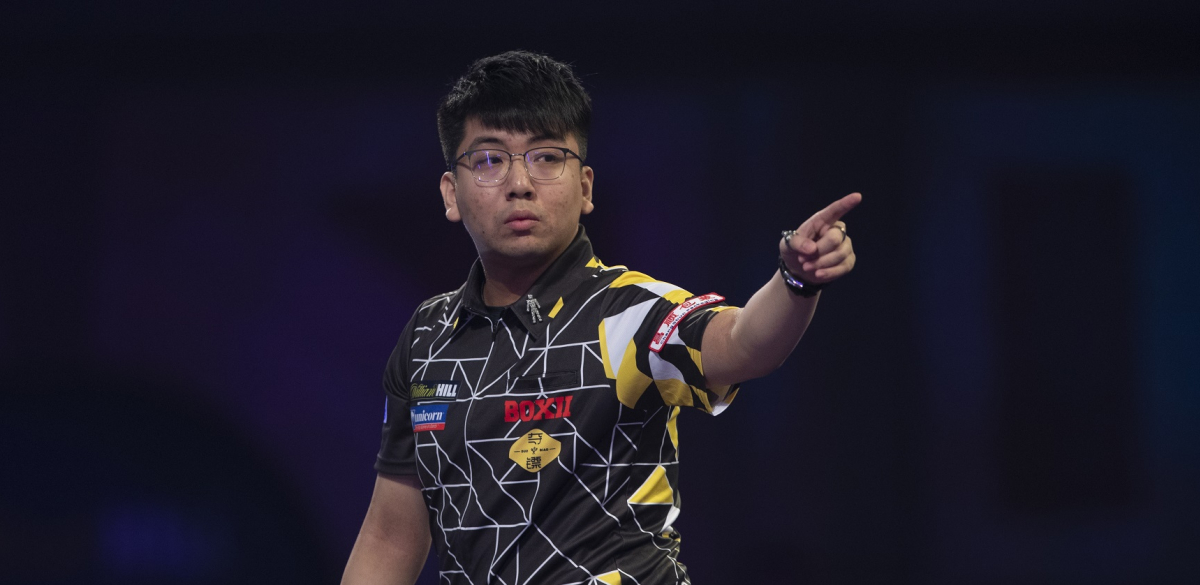 Xiaochen Zong won the PDC China Premier League round three final on Tuesday, defeating Xicheng Han 11-6 in the final to conclude three months of action.
Following six league nights - which have been broadcast through PDCTV featuring two-camera technology developed by IDCDARTS - featuring eight players, the top four progressed to contest the Play-Offs.
Han defeated former World Championship qualifier Chengan Liu 10-4 in the opening semi-final, before Zong overcame former World Cup representative Yuanjun Liu 10-2 in their contest.
Zong, who has played twice in the World Championship and World Cup, then averaged over 92 as he won the final 11-6.
He came from a leg down to lead 3-1 before Han cut the gap to 4-3, only for Zong to pull clear by winning six of the next seven legs on his way to victory.
Zong and Han now qualify for the final stages of the Chinese Qualifier for the William Hill World Darts Championship, as well as being assured of places in the fourth round of China Premier League action later in 2021.
PDC China Premier League
Semi-Finals
Xiaochen Zong 10-2 Yuanjun Liu
Xicheng Han 10-4 Chengan Liu
Final
Xiaochen Zong 11-6 Xicheng Han