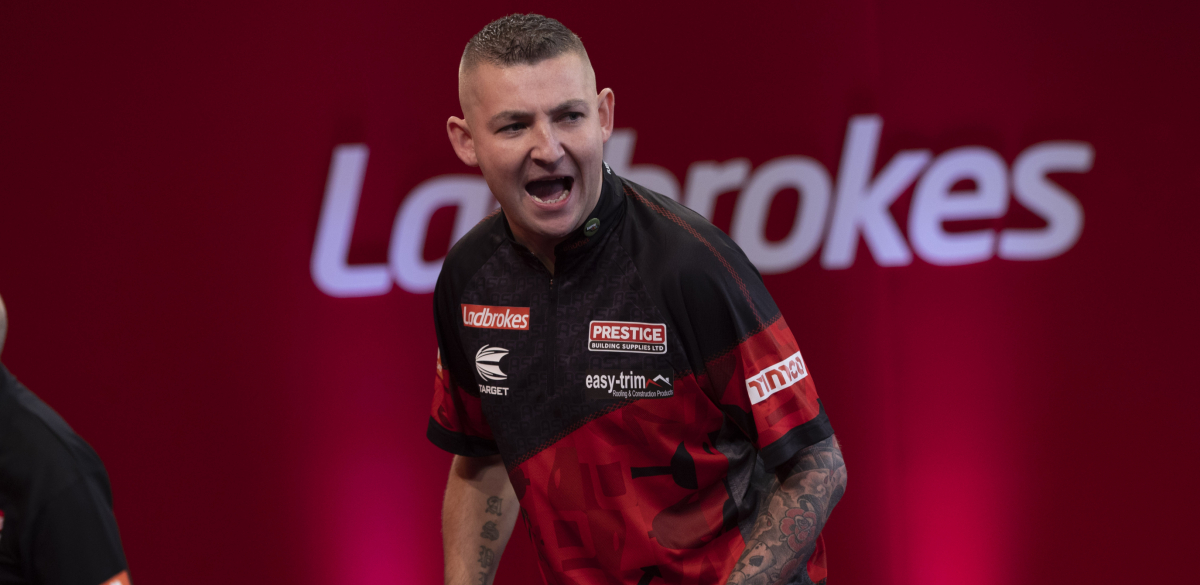 Nathan Aspinall has admitted to battling with complacency in his bid to return to his title winning best.
An inconsistent 2021 has seen Aspinall drop from sixth to tenth on the PDC Order of Merit, with the potential to fall further with an early exit at Alexandra Palace.
But the two-time World Championship semi-finalist feels he has turned a corner ahead of his opener against Joe Murnan.
"I've been complacent but I'm working harder than ever to get back to where I was," Aspinall told Online Darts.
"I became lazy; you can't rely on ability alone. You have to put the hours in and I've started doing that again recently.
"It's an easy trap to fall into once the money starts rolling in and you're in every TV event, but as quick as you get to the top you can slip down which is what I've done this year.
"I have to thank my partner Kirsty; she sees how disappointed I am coming home after losing. She's supported me for the last ten years through the good and bad times.
"We had a little holiday recently and she said 'put your golf clubs down, you're here to work - get practicing!'
"For the last few months I've been doing four hours a day, every single day, and it's amazing; I've got my confidence back, my throw is there and I feel fantastic."
One of the highlights of Aspinall's 2021 saw him reach the Premier League Play-Offs for a second successive year, and the 30-year-old is determined to earn a third Premier League call-up.
"What have I done this year? Not much," Aspinall admitted.
"I need to earn the right to be in the Premier League and World Series event next year and that's my motivation.
"I'm going to work harder than ever before to get back to that top five or six in the world."
Aspinall v Murnan is one of four second round ties taking place on Wednesday's evening session.

The World Championship is being broadcast live on Sky Sports in the UK, through the PDC's worldwide broadcast partners including DAZN and RTL7, and on PDCTV (excluding UK and Netherlands based subscribers).