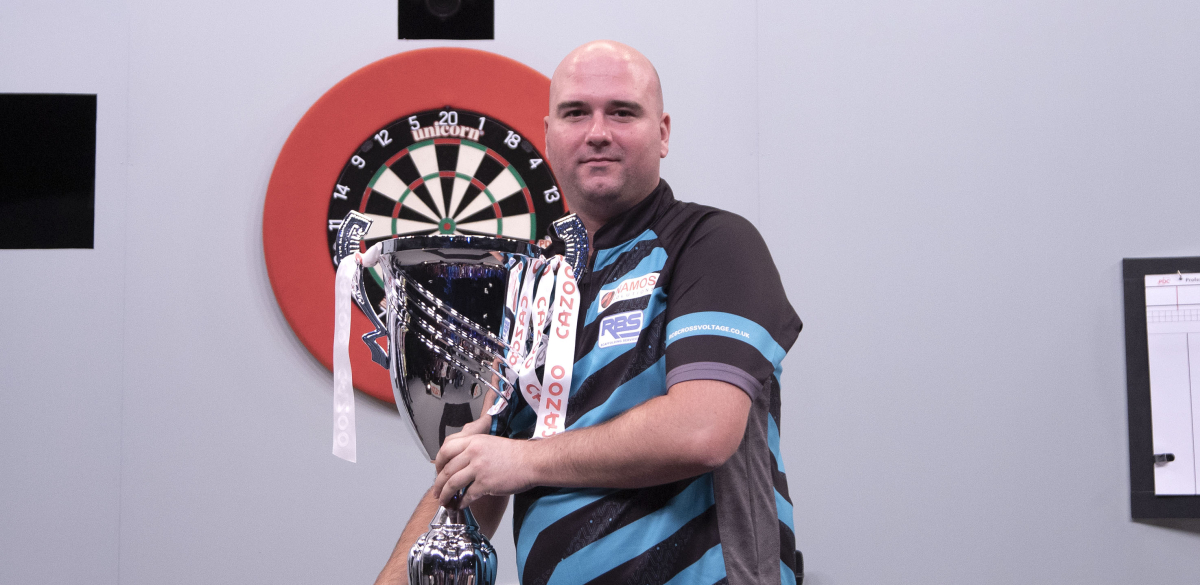 Rob Cross believes he is ready to replicate his 2018 World Championship glory with another magical run at Alexandra Palace.
Cross takes on five-time World Champion Raymond van Barneveld in a colossal second round clash on Thursday evening, with much of the media focus on the Dutch legend's return from retirement. 
The Hastings ace stunned the world of darts when he defeated Phil Taylor in his final ever professional game to win the World Championship on debut four years ago. 
But since lifting the Sid Waddell Trophy, Cross has failed to reach the quarter-finals of the sport's showpiece event. 
The 31-year-old won the European Championship for the second time in 2021 and is confident of bagging a brace of World Championship crowns in the New Year. 
"Looking back at my last couple of years at the Worlds still feels raw to me," admitted Cross.
"To have such a great first World Championship and then not do much there since hurts me.
"I did alright the year after I won it. I played well but lost to Luke, who to be fair to him was amazing that year.
"The year after that I played badly in losing to Kim and I think last year I got unlucky with the draw because Dirk was probably the toughest player I could've drawn given the way he was playing at the time.
"You always look back and think what you could've done differently.
"But I feel like I've done my hard time and now I can step on and start reaping the benefits of experience."
"The first part of this year was probably the hardest time of my life because of things away from darts.
"But everything's good now, everything's in a happy place and I think I'm in a good position to have a decent run at the Worlds.
"I think the Rob Cross who won the World Championship is just around the corner."
Despite his recent Ally Pally struggles, Cross insists they don't cast a shadow on his finest hour.
"Winning the Worlds changes your life overnight, it's purely magical," Cross smiled.
"You don't realise until you win it what it means to be World Champion, I probably wasn't ready for all of what came with it.
"Being a little bit green at the time it probably helped me that Phil was bowing out and he took some of the limelight.
"The longer time goes on since I won it, the more I'm determined to experience that feeling again."