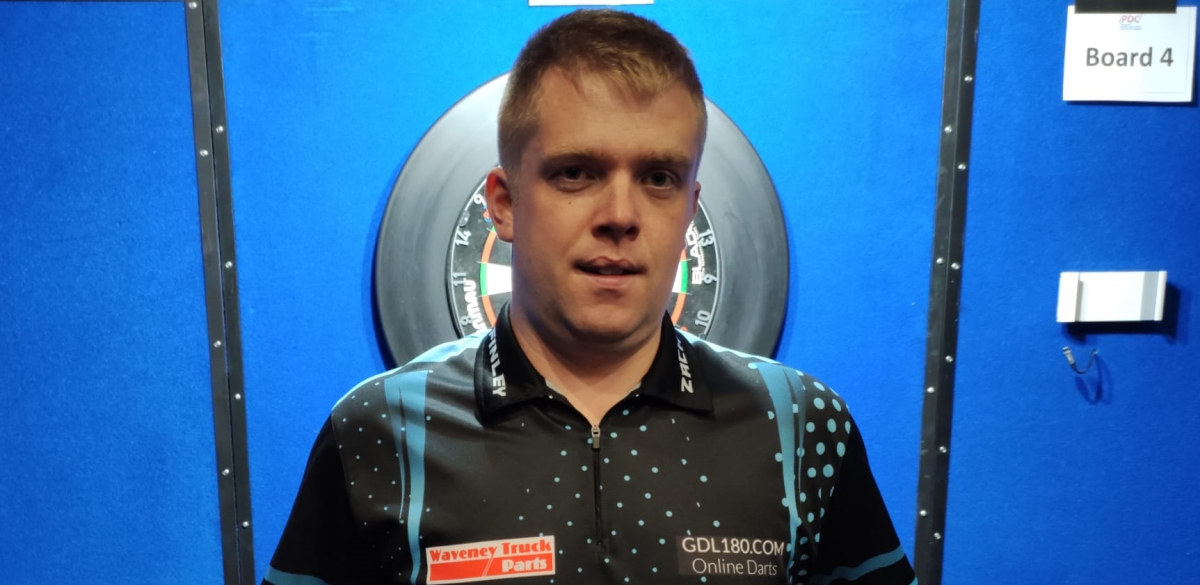 Stephen Burton and Danny Van Trijp claimed titles in Events Eight and Nine on a super Saturday at the PDC Winmau Challenge Tour at Halle 39 in Hildesheim, Germany. 
Burton became the sixth different winner in eight Challenge Tour events so far this year with victory in Saturday's opening event.
The 34-year-old got off to a tough start in Event Eight before going on to win the £2,000 title fairly comfortably, recording three ton-plus averages along the way. 
He came through tight battles in the opening two rounds against Steven Beasley and Dragutin Horvat, coming back from 4-2 down to see off the Englishman 5-4, before beating the German by the same scoreline.
Next came a whitewash victory in the Last 64 against Reece Colley with a 101.55 average, followed by wins over Jeroen Mioch (5-2) and Lee Evans (5-3) - the latter with a 103.39 average - to book his spot in the quarter-finals. 
There, he destroyed Dutchman Patrick Peters 5-0 and then saw off Englishman Thomas Lovely 5-1 to take his place in the Event Eight final where he breezed past another Dutchman in Danny van Trijp 5-0 to comfortably seal the £2,000 top prize.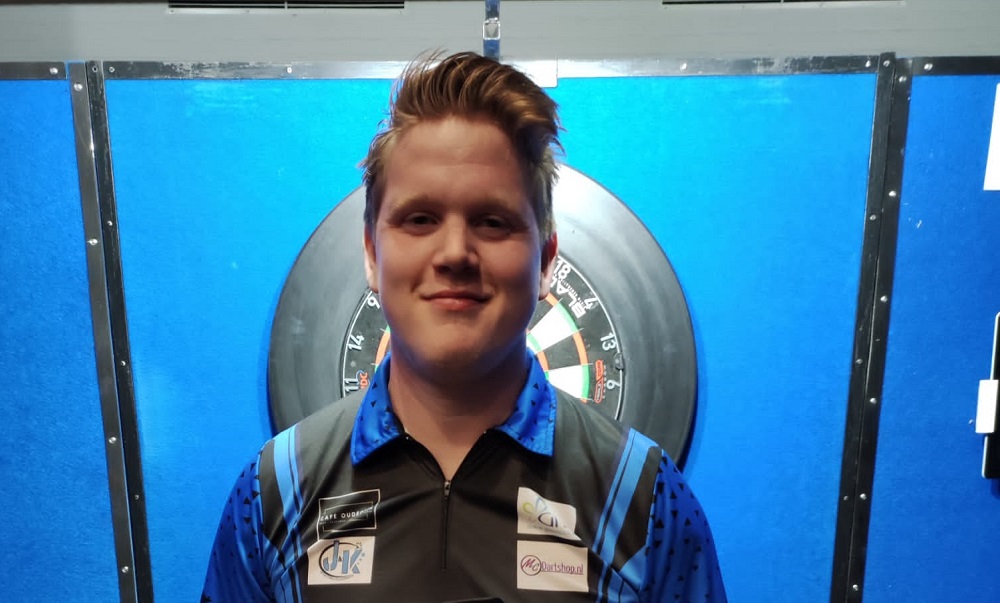 Event Nine saw Event Eight Finalist Van Trijp claim his first Challenge Tour title of the year after falling short earlier in the afternoon.
Van Trijp started off Event Nine in style with a 5-0 whitewash win over Michael Ladefoged, before coming through a very tight encounter 5-4 against Belgian Kevin Blomme. 
Further wins over English trio Pete Burgoyne (5-3), David Pallet (5-2) and Matthew Edgar (5-3) saw Van Trijp book his place in the semi-finals for an all-Dutch affair with Christian Kist, whom he conquered 5-3.
An average of 92.59 was good enough to deal with Lukas Wenig in the final as a 5-2 success secured him a £2,000 prize to go alongside £1,000 as the Event Eight runner-up to complete a successful Saturday for the Dutchman.
The action on the Winmau Challenge Tour comes to a close on Sunday with Event Ten in Hildesheim to round off the second of five weekends on the PDC's second-tier tour in 2022.
The top two players from the final 2022 Challenge Tour Order of Merit will secure a PDC Tour Card for 2023/24 and a place at the Alexandra Palace for the 2022/23 Cazoo World Darts Championship.
Click here to view full results.
Click here to see match stats through DartConnect.
PDC Winmau Challenge Tour
Saturday April 2, Halle 39, Hildesheim
Event Eight
Quarter-Finals
Danny van Trijp 5-4 Dan Read
David Pallett 5-4 Sebastian Bialecki
Stephen Burton 5-0 Patrick Peters
Thomas Lovely 5-3 Kevin Blomme
Semi-Finals
Danny van Trijp 5-4 David Pallett
Stephen Burton 5-1 Thomas Lovely
Final
Stephen Burton 5-0 Danny van Trijp
Event Nine
Quarter-Finals
Danny van Trijp 5-3 Matthew Edgar
Christian Kist 5-2 Jelle Klaasen
Kenny Neyens 5-3 Roy van de Griendt
Lukas Wenig 5-2 Jeremy van der Winkel
Semi-Finals
Danny van Trijp 5-3 Christian Kist
Lukas Wenig 5-3 Kenny Neyens
Final
Danny van Trijp 5-2 Lukas Wenig