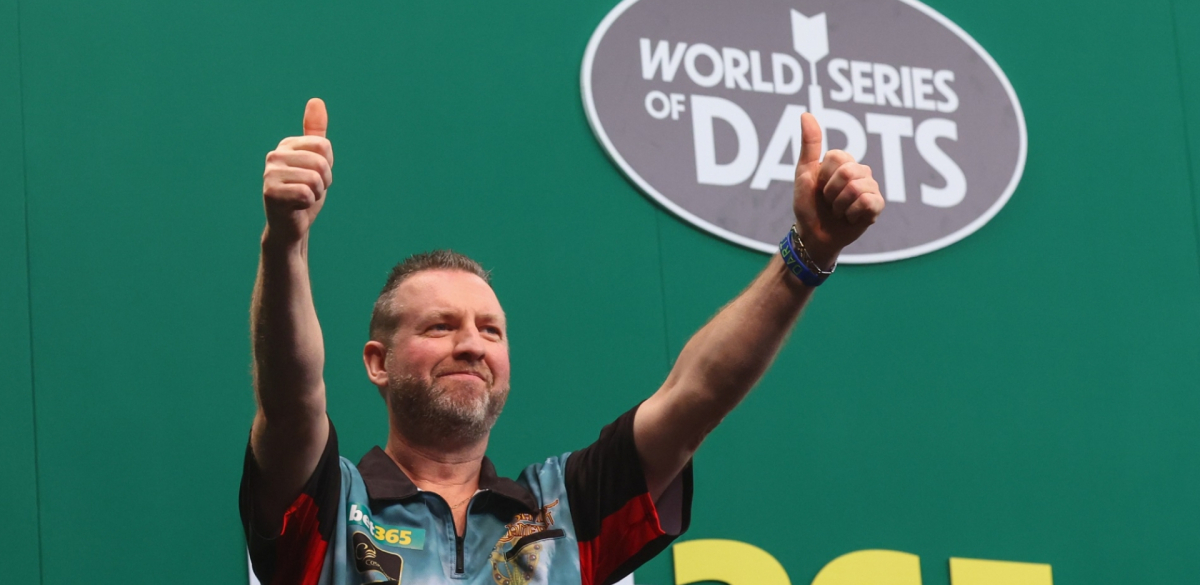 David Cameron claimed back-to-back titles on the second weekend of Championship Darts Corporation action, as Jacob Taylor also prevailed on home soil.
Cameron continued his impressive form to triumph in Events Five and Six in Cambridge, Ontario, as North America's top stars locked horns across two days of competition.
However, it was Cameron's Canadian counterpart Taylor who claimed the spoils in Event Four on Saturday, edging out Danny Baggish in a deciding-leg tussle.
Baggish defeated his World Cup of Darts partner Jules van Dongen and averaged 104 in victory over John Norman Jr, only to surrender a 5-3 advantage against Taylor in a dramatic final.
Cameron was beaten by three-time World Champion John Part in Event Four, but he made amends with a series of dominant displays to complete a weekend double.
The 52-year-old eased past North American Championship winner Leonard Gates 7-3 to lift the Event Five title, averaging over 97 to prevail in a high-quality contest.
Gates, a winner at Event Two in May, had seen off former UK Open finalist Gary Mawson in the last eight, before he denied Taylor back-to-back titles with a 7-6 success in the semi-finals.
Cameron and Gates met once again in the Event Six semi-finals, and after posting 101 and 98 averages earlier in the day, Cameron defied a spirited comeback from the American to set up an all-Canadian showdown against Matt Campbell.
Campbell, a Pro Tour finalist in April, eased past Norman Jr and Van Dongen to reach Sunday's final, but he was beaten 7-2 by a clinical Cameron, who averaged 93 to wrap up a convincing victory.
View detailed stats from all matches through DartConnect.
2022 CDC Tour
Event Four (Cosmo Classic)
Quarter-Finals
Steve Warnock 6-4 Larry Butler
Jacob Taylor 6-1 Leonard Gates
Danny Baggish 6-4 Cashmere Ventura
Shaun Narain 6-1 Doug Boehm
Semi-Finals
Jacob Taylor 7-3 Steve Warnock
Danny Baggish 7-1 Shaun Narain
Final
Jacob Taylor 7-6 Danny Baggish
Event Five (Boomerang Tours Fiesta)
Quarter-Finals
Keith Way 6-3 Matt Campbell
David Cameron 6-0 James Solek
Leonard Gates 6-3 Gary Mawson
Jacob Taylor 6-5 Alex Spellman
Semi-Finals
David Cameron 7-5 Keith Way
Leonard Gates 7-6 Jacob Taylor
Final
David Cameron 7-3 Leonard Gates
Event Six (Magic Darts Masters)
Quarter-Finals
Matt Campbell 6-2 John Norman Jr
Jules van Dongen 6-4 Chuck Puleo
Leonard Gates 6-1 Danny Baggish
David Cameron 6-1 Danny Lauby
Semi-Finals
Matt Campbell 7-3 Jules van Dongen
David Cameron 7-6 Leonard Gates
Final
David Cameron 7-2 Matt Campbell