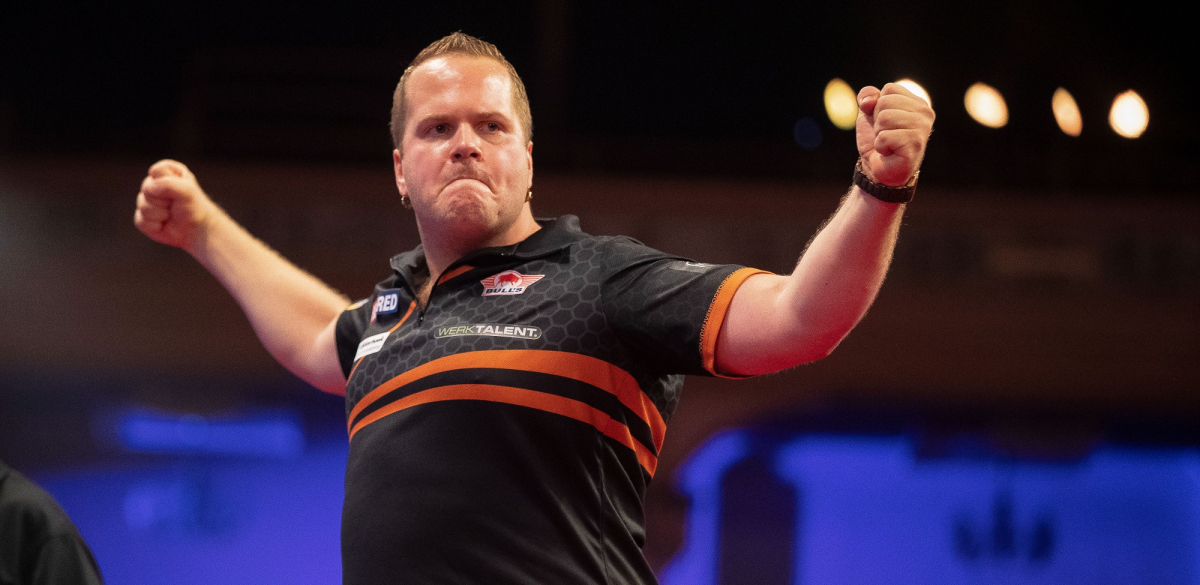 PDC Stats Analyst Christopher Kempf lists the top 30 players in PDC darts by last 200 legs played, ahead of this weekend's European Tour action in Jena...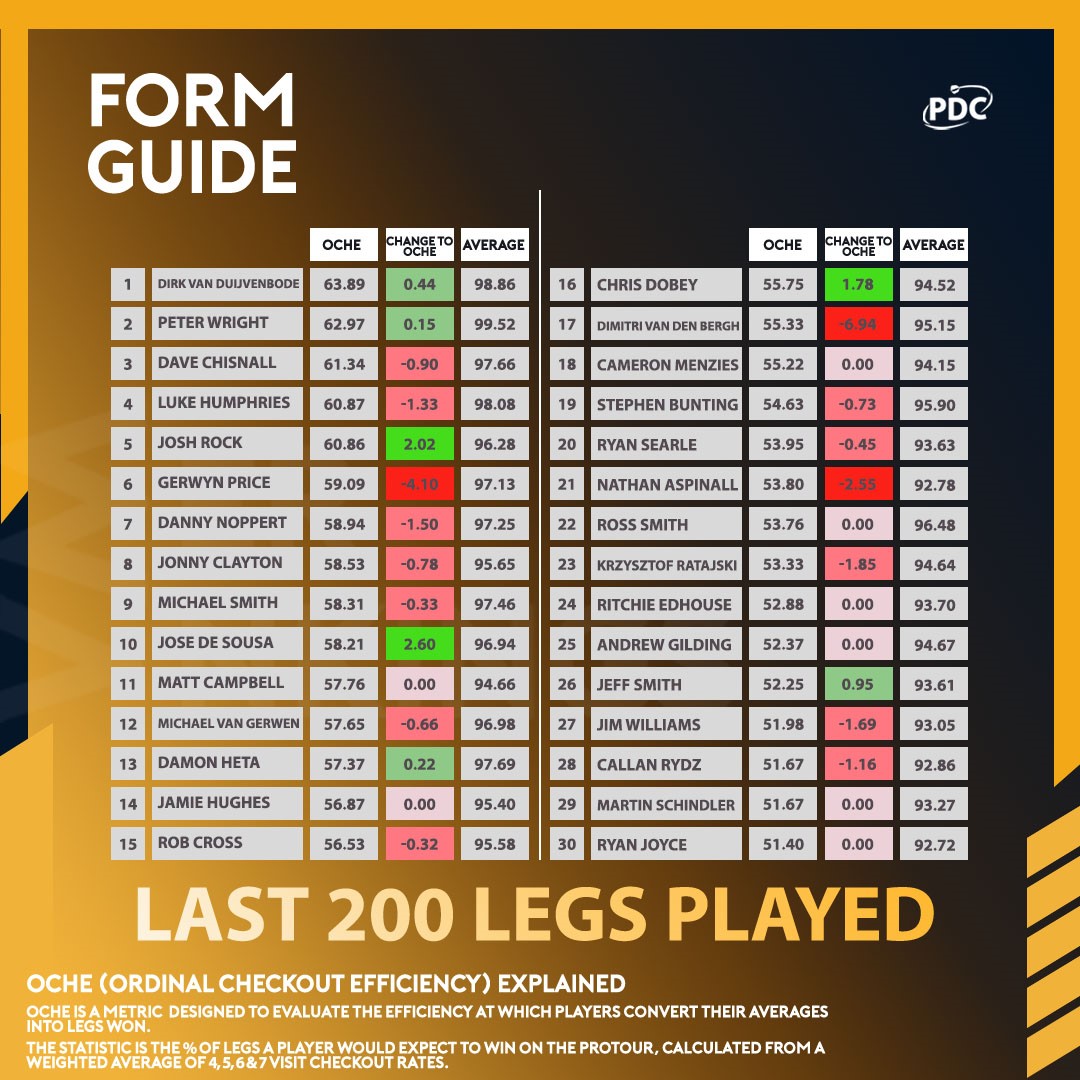 #1 Averages – Peter Wright
#1 OChE – Dirk van Duijvenbode
#1 Doubles – Rob Cross
#1 171-180 – Damon Heta & Michael Smith
#1 99, 101+ Checkout – Luke Humphries
Low match averages can sometimes be a sign of poor performance, and sometimes they can be totally irrelevant to a player's ability to win legs. 
The latter was the case for Joe Cullen, who saw his 200-leg rolling average decline by 0.59 points, leaving him ranked 40th among Tour Card holders in averages.

However, this actually increased his leg-winning probability (as measured by OChE) to 50.18 - indicating that once again he would be expected to win a majority of his legs against average Pro Tour players. 
Compare these stats for the latest European Tour champion to those of Michael Smith, who bolstered his averages with heavy scoring on the World Series circuit, but came away from his past four tournaments without a title.

It's a testament to Josh Rock's blazing start as a first-year Tour Card holder that his average over the past 200 legs - 96.28 - actually represents a decline of more than a point relative to August. 
For his participation in (and dominance of) Development Tour events, though, he has been rewarded with a two-point increase in his Ordinal Checkout Efficiency for winning more legs relative to his average than he did in July and August. 
Jose de Sousa made an even larger leap forward than Rock on this front last Saturday, defeating Raymond van Barneveld with a timely 11-darter in a deciding leg that more than compensated for low scores in other legs.

Michael van Gerwen and Stephen Bunting have an unfortunate trait in common - poor finishing in spite of world class scoring. 
The pair are ranked ninth and 13th in the world in averages, primarily as a result of their proficiency on the trebles, but are ranked 80th and 81st when it comes to finishing legs on larger doubles targets, behind Berry van Peer, Devon Petersen and Jeffrey de Zwaan.

This contradiction was on full display in Hungary, as the two men combined for 8/46 doubles accuracy (17%) in their second round ties.
Bunting had darts to win seven of the nine legs played and claimed only three, while Van Gerwen attempted more darts at double than any other player on the European Tour this year in a single match, but suffered a sixth consecutive loss to Simon Whitlock.

Though Dave Chisnall may not be number one in any statistical category at the moment, he could accurately be described as the current best all-round player.

Chisnall is in the top five in averages and checkout efficiency, top 10 in 180s and high checkouts (including one that won him a deciding leg against Jonny Clayton) and his doubles accuracy is higher than that of any 2022 Premier League participant.
With similar performances, and continued difficulties exhibited by other top players, Chisnall should be a clear favourite to win at least one Pro Tour title in the rest of 2022.
Follow Christopher on Twitter @ochepedia