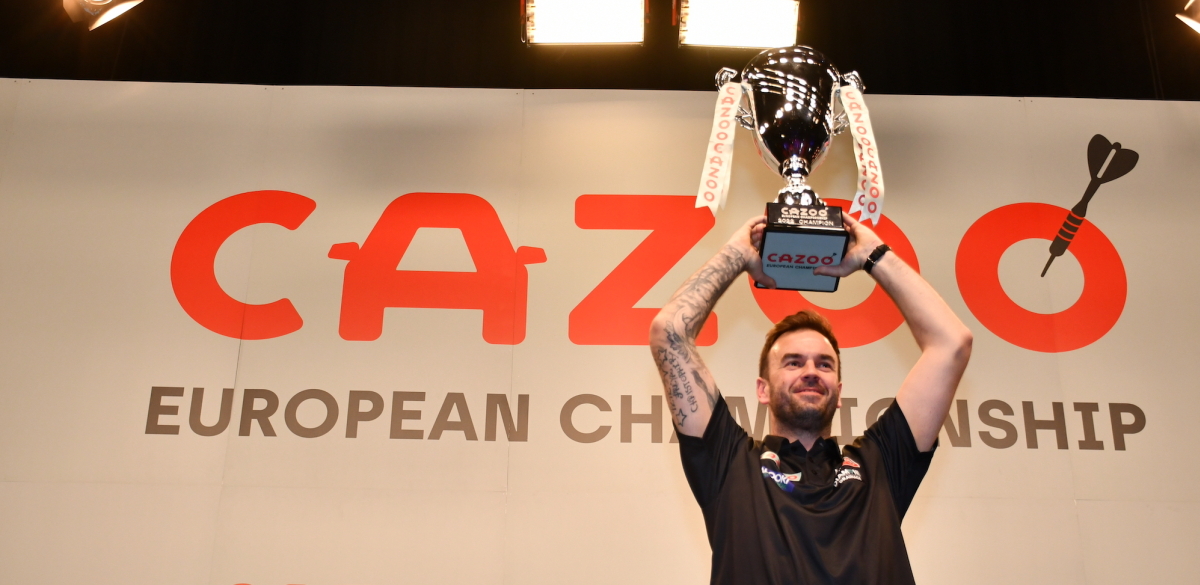 PDC Stats Analyst Christopher Kempf looks at the key numbers behind Ross Smith's remarkable Cazoo European Championship triumph in Dortmund last weekend...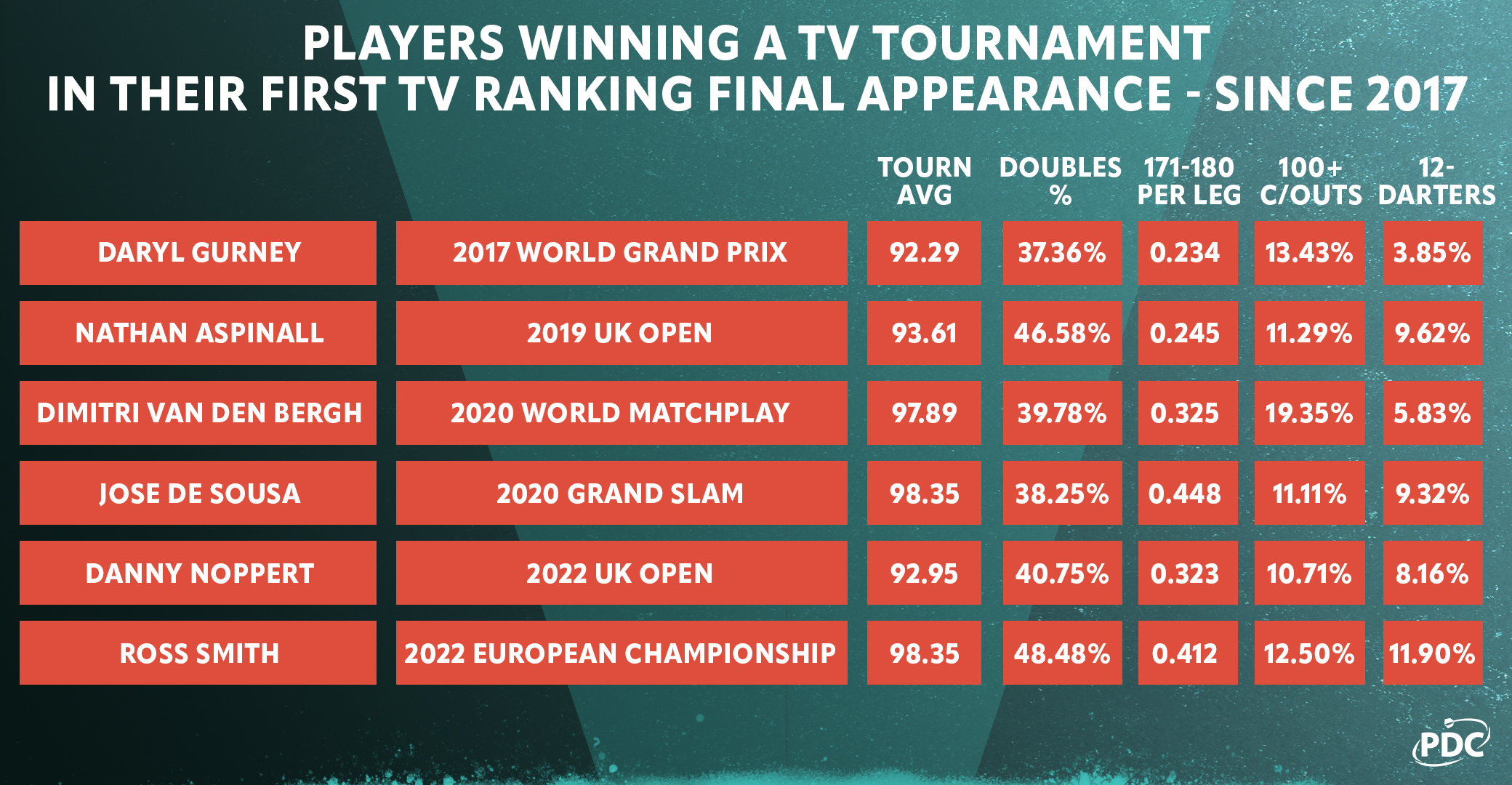 Ross Smith and Rob Cross were born within two years of each other, and both come from Kent, in the South of England. However, as the two men finished the third decade of their lives, Smith must have regarded Cross's success with a degree of jealousy.

Within a year of making his debut as a PDC Tour Card Holder, Cross had defeated two of the greatest players of all time in winning the 2018 World Championship.

At the same time, Smith - who barely played competitive darts in 2017 after his ten-year stint as a professional had yielded only four legs won at Alexandra Palace - could only watch another man from Kent take set after set off Phil Taylor and imagine himself in that position.

Now that Smith has realised his dream of becoming a TV title winner, we can marvel at what a distance he has travelled, both in his career and in Dortmund.

His recovery from 8-3 down against Peter Wright in the European Championship quarter-finals is the largest deficit overcome by an eventual TV ranking champion since Rob Cross recovered from 14-7 adrift against Daryl Gurney at the 2019 World Matchplay.

It also represents a heroic overperformance of his career stats for a player with a combined 93 average since returning to reclaim a Tour Card in 2018, and only one prior PDC title to his name.

Additionally, Smith's 98.35 is the highest known tournament average of any champion appearing in his first ranking TV final in this millennium.

The most remarkable fact of Ross' tournament campaign was his incredible doubles percentage of 48.5% - greater than that of Phil Taylor's 2017 victory in the World Matchplay, or in Rob Cross' World Championship triumph.

In his seven-leg comeback against Wright, Smith hit seven of 12 attempts at double, and five of six with last dart in hand. Smith even completed three of seven 121 checkouts attempted over the weekend, a finish only completed 11% of the time on the ProTour.

Only 17 of Ross Smith's 41 missed doubles attempts for the tournament did not eventually result in a checkout later in the visit. A player capable of such performance with legs on the line is capable of winning more titles, regardless of averages.

The surprise element of last weekend's event in Dortmund is compounded by the fact that Michael Smith again put forward a performance worthy of a 'major' champion - one that compares favourably with Ross Smith - only to take home another runner's-up trophy.

Michael Smith's 101.18 tournament average is in fact the highest such average for a runner-up in the 15-year history of the European Championship.

His completion percentage of 72% for two-dart checkouts (3-39 odd, 41-98, 100) is one of the highest of all time for a TV tournament finalist.

This follows on from a tournament average of 100 at Alexandra Palace ten months ago (with 89% checkout rate with three darts at a double), and a 99 average at the World Championship three years prior to that. 
Against another opponent on another day, Michael Smith would have been a deserving European Championship winner.

However, against Ross Smith, who recorded the second-highest TV average against throw of his career in the final [105.12] and broke throw in six out of ten legs, he faced an unusually relentless assault.

The fact that darts can be played at a high level by people of any age is well established, but the reason why some players are obvious prodigies from youth [Michael van Gerwen], and others only give full expression to their talent in middle age [Peter Wright], is unclear.

In Ross Smith's case, why has he become the European Champion for the first time at the age of 31, and not 21 or 41? And does he have more titles to win?

In many respects, a player is not in charge of his own destiny.

Just as we could say that Ross Smith showed impressive tenacity and skill in claiming the title, we can also say that Michael Smith exhibited the same qualities (especially in a virtuoso performance against Josh Rock) and is nonetheless not the champion.

So too can we remark that if any one of Peter Wright's seven darts to take a 9-3 lead over Ross Smith had found their targets, we would probably not now feel as compelled to pay special homage to the latter's abilities.

But, if it was true for Rob Cross five years ago, it is even more true today for a tightly-grouped field of top 95-100 averaging players - a player who, in the famous phrase of Michael van Gerwen, 'does the right things at the right moments', no opponent is unbeatable.