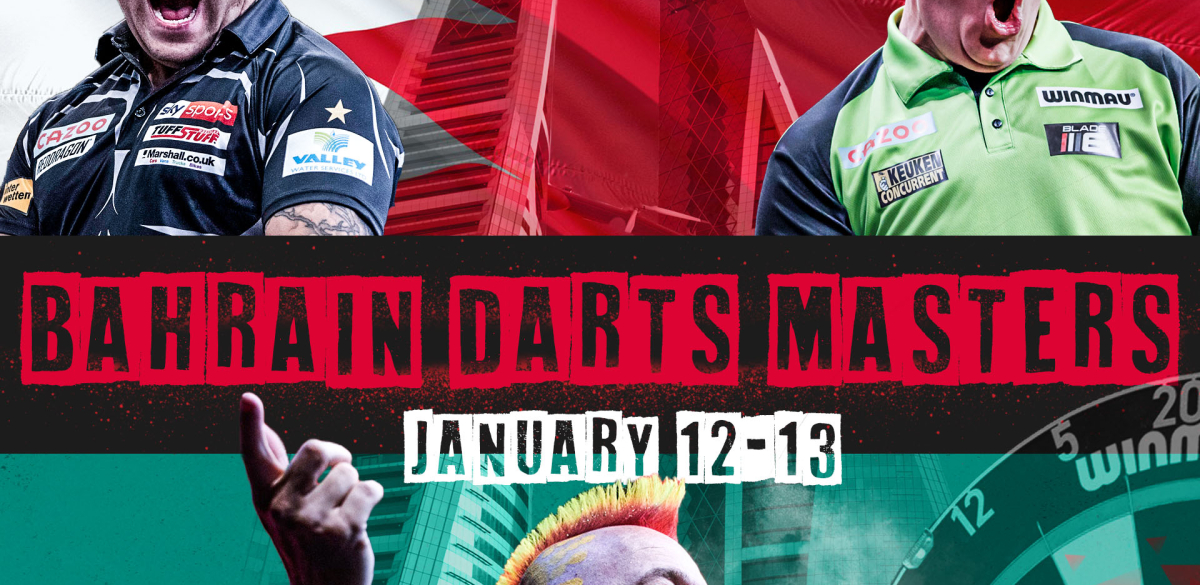 Tickets to the 2023 Bahrain Darts Masters are on sale now via the Bahrain International Circuit (BIC) and sports promoter CBX, ahead of the sport's debut in the country, in partnership with Bahrain Tourism and Exhibition Authority.
Kicking off the 2023 World Series of Darts, the BIC will be staging the event from January 12-13, featuring eight of the PDC's top players as well as local talent as they battle it out for the inaugural title.
For the two-day event, the Dome tent at BIC will be transformed into a darts venue taking inspiration from the world-renowned Alexandra Palace in London, the home of the World Darts Championship. Fans can expect an atmosphere like never seen before in Bahrain.
Tickets to the event start at BD 25 for general admission for the two days. Premium seating is also available with hospitality options comprising a full two-day experience inclusive of food and beverages.
To purchase tickets and for further details, visit Bahraingp.com. Fans are urged to book quickly as the venue has limited capacity.
"We are delighted to sign up this partnership with BIC and CBX to host the upcoming championship, which reflects BTEA's endeavour towards inking strategic partnerships to support the events in the Kingdom, which will elevate the tourism sector's performance and maximise its contribution to the national economy," said Maryam Torani, director of marketing and promotion at BTEA.
Meanwhile, Sherif Al Mahdy, Chief Commercial Officer at Bahrain International Circuit, said: "We are hugely excited to be launching sales for the Bahrain Darts Masters, which will bring something totally new to Bahrain.
"This event brings an incredible combination of the best darts players in the world, at an iconic global sports venue with an atmosphere and audience experience like nothing we have seen before. We are sure this will be hugely popular with fans, so would encourage people to book swiftly to avoid missing out.
"I also take this opportunity to thank BTEA for its support for this ground-breaking new event as title partners and also to DSV for their support."