Christopher Kempf, the statistical analyst of the PDC, takes a look at Gary Anderson's magnificent performance at the BetVictor World Matchplay.
Coming into the 2018 World Matchplay, Anderson was the best double 20 hitter in the PDC.
His incredible accuracy - nearly 50% over the span of 300+ attempts - meant that he was winning about 40% of his legs on that double alone.
If his scoring could not quite match that of Michael van Gerwen or Rob Cross, then he certainly made up for it by his merciless finishing.
Anyone who had expected Anderson to continue in this vein would have been surprised by his performance in Blackpool.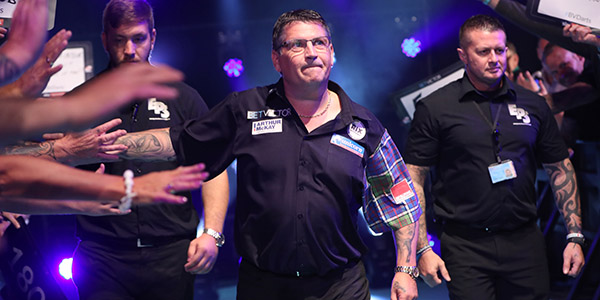 The Flying Scotsman missed 136 darts at double in his World Matchplay campaign, finishing with a doubles percentage of 36.5% - below the PDC stage average of 37.9%.
On tops he hit 18 doubles from 53 darts (34%) and, after beating Raymond van Barneveld with an 82 checkout on the bullseye, Anderson did not land another bull checkout, finishing one of 14 for the tournament.
Yet his performance overall was met with great acclaim as he won his first Winter Gardens title, and the averages he recorded showed no indication of having been encumbered by bad luck on the doubles. How did Anderson manage to overcome his finishing struggles and seize the title?
The short answer is that Anderson simply hit enough trebles to guarantee himself extra attempts at doubles - a few extra misses did not matter to the Scotsman if his opponent was waiting on a difficult three-dart combination finish, or could attempt no finish at all.
In his attempts at treble 20, Anderson was ruthless and methodical.
No one has ever hit more treble 20s in a World Matchplay than Anderson.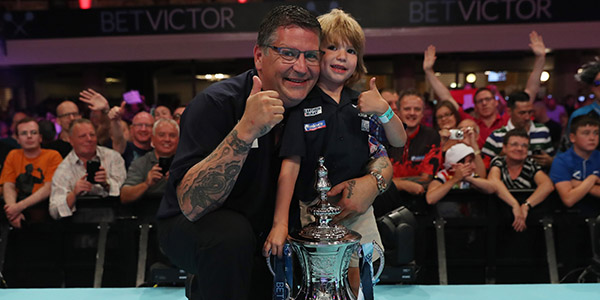 While his enormous total of 630 is primarily due to having played so many legs, his 48.6% accuracy on that segment is unrivalled in its own respect.
By averaging 115.02 with every three darts he threw at that treble, in spite of 8% of his attempts landing in the ones or fives, he would reach a finish of 156, on average and on throw, after just nine darts.
That head start would allow him at least six, and often nine or 12, darts with which to check out from that position.
Anderson's median score of 50 after 12 darts thrown meant that he was attempting a double for a 12-darter about 1/3 of the time, and returning to the board, more often than not, to work on his doubles once his opponent could not close out the leg.
Indeed, while a 36.5% is an unexpectedly low number for a doubles percentage from a world-class player like Anderson, what matters in the end is not that arbitrary figure but the importance or gravity of the situations in which the doubles are hit.
Of the 42 situations in which The Flying Scotsman had chance to win a leg with his last dart, he only completed 11 checkouts.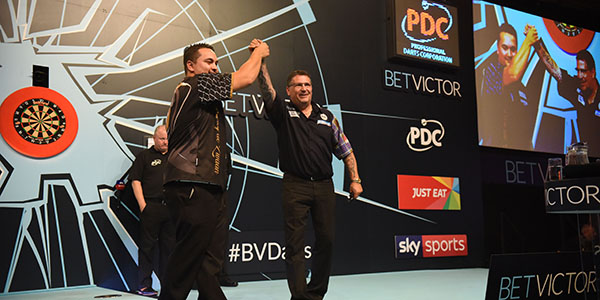 One double hit in such a situation was the double 12 which finished off a perfect leg against Joe Cullen - which will be remembered long after Anderson's double trouble elsewhere in the tournament is forgotten.
The vast majority of those 42 attempts, moreover, were undertaken with Anderson's opponent waiting on finishes that have less than a 50% PDC-wide completion rate, so those missed doubles in particular mattered little to the actual outcome of the match.
At the very ends of legs, however, with Anderson attempting a double with the first dart of his visit, he was far more efficient.
Only 20.8% of such checkout attempts did not result in winning the leg by the end of the visit, and Anderson drilled the double with his first dart in 20 of his 53 attempts, leaving no room for doubt or nerves to seep in.
Despite being crowned champion, Anderson is nowhere on the list of the top 10 players with the highest finishing percentage in the Matchplay.
All five of his opponents hit their doubles with greater accuracy than he, and only in one match did he break 40% on the doubles.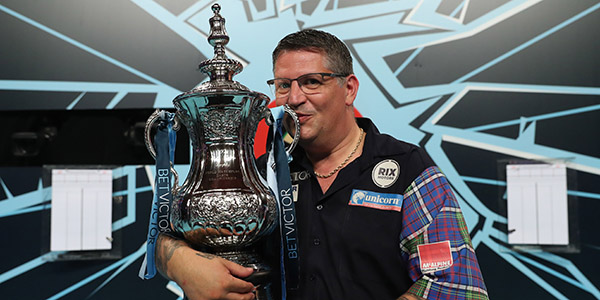 But also consider that his opponents attempted 34% fewer doubles than Anderson, and - Cullen's two missed match darts notwithstanding - neither of them had as many successful hit doubles, regardless of the overall percentage.
Consider also the timing of Anderson's successful checkouts, and his treble 20 percentage, and the fact that the Scottish star had the only 100+ tournament average, and it becomes clear that the doubles percentage, like the 3-dart average, is no perfect predictor of match outcomes.
Anderson can win with pinpoint accuracy on the doubles, or with incredible treble 20 hitting, or even a combination of the two; but that is immaterial so long as he wins.
Follow Christopher Kempf on Twitter through @Ochepedia