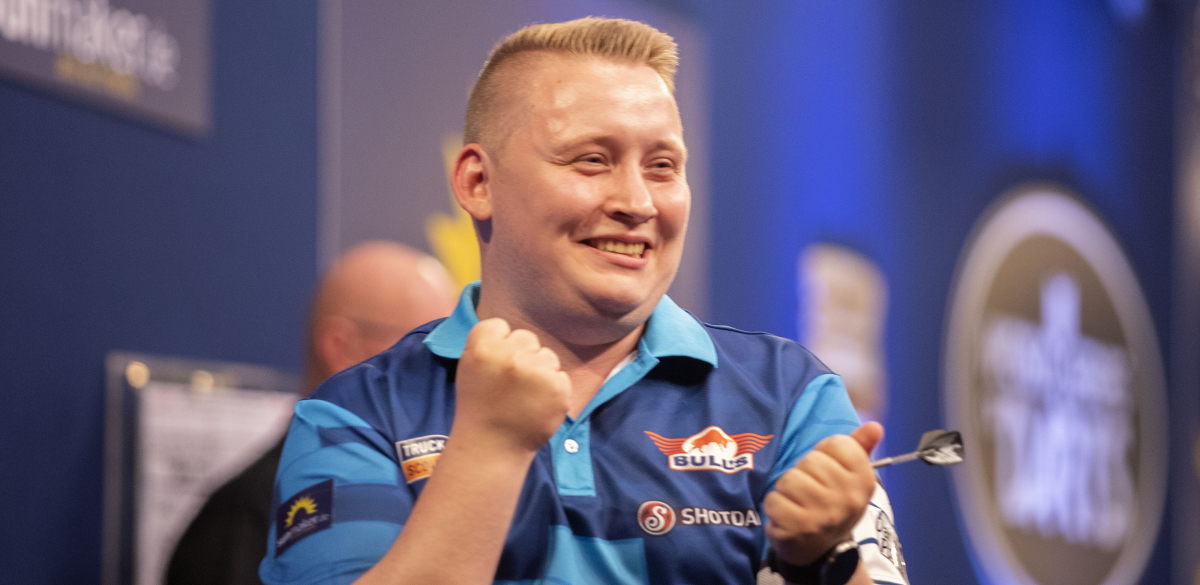 The International Qualifiers for the 2019 PDC Unicorn World Youth Championship have been confirmed.
Following a series of qualifying events worldwide, 23 players have booked their place in the World Youth Championship where they will be joined by 71 players from the PDC Unicorn Development Tour Order of Merit and Max Hopp and Jeffrey de Zwaan, who qualify through their places in the top 32 on the main PDC Order of Merit.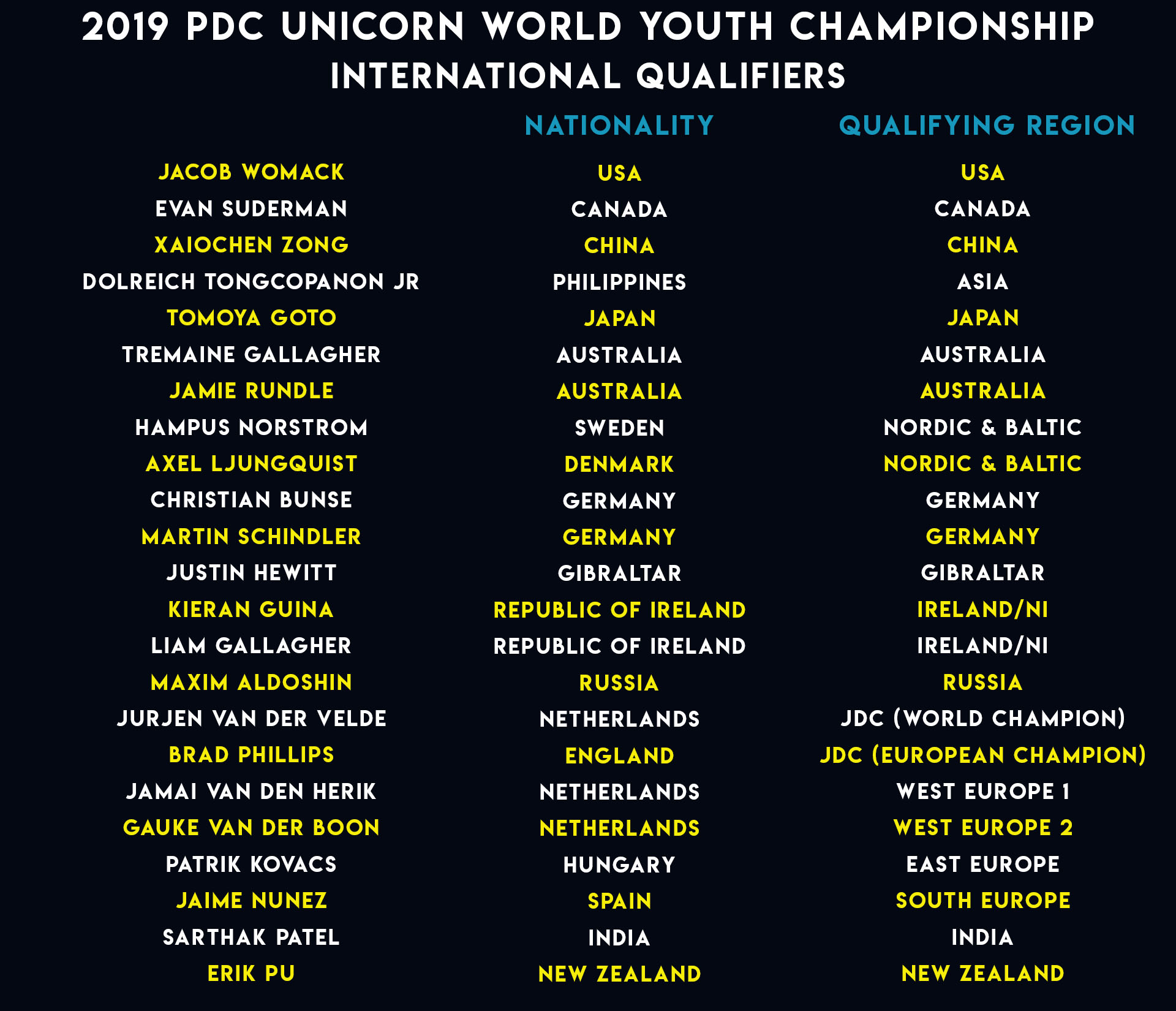 The early rounds of the £60,000 World Youth Championship will be held on Monday November 4 in Wigan, with the players split into a 32-group round-robin phase before each group winner progresses to the last 32.
Should any International Qualifier be in the top 71 of the Development Tour Order of Merit they will retain their place as an International Qualifier and a further place will be offered to players on the Development Tour Order of Merit.