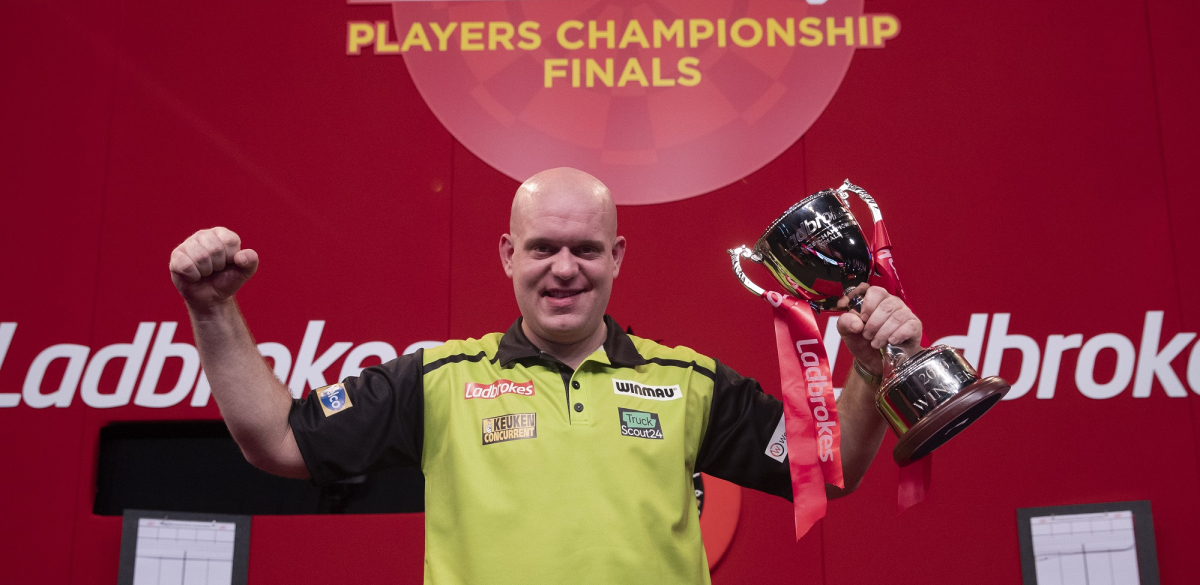 Weekend Break Packages for the 2021 Ladbrokes Players Championship Finals at the Butlin's Minehead Resort are now available ahead of November's event.
The Ladbrokes Players Championship Finals sees a 64-player field competing across three days in Minehead - including action across two stages on the opening two days - with this year's tournament now confirmed for November 26-28.
The three-day and four-day Weekend Break Packages provide accommodation at the Butlin's Minehead Resort, as well as tickets for all six sessions of darts in the Butlin's Minehead Arena and live entertainment.
Prices start from £209 per person for the three-night packages, and from £255 per person for the four-night packages.
For full information and Terms & Conditions, please click here to visit the Butlin's Big Weekends website.
2021 Ladbrokes Players Championship Finals
Butlin's Minehead Arena
Friday November 26
Afternoon Session
First Round
Evening Session
First Round
Saturday November 27
Afternoon Session
Second Round
Evening Session
Third Round
Sunday November 28
Afternoon Session
Quarter-Finals
Evening Session
Semi-Finals
Final
Please note: Tickets are only sold as part of Butlin's Weekend Break Packages.