Jose De Sousa dropped just one leg on his way to topping Group 25 of the Unibet Home Tour on Monday night.
De Sousa, a Players Championship event winner in 2019, began the night with back-to-back 5-0 whitewash wins over Robert Thornton and Keegan Brown.
Heading into his final game of the night, De Sousa needed to win two legs against Reece Robinson, who eventually missed out on second place to Keegan Brown.
The Portuguese number one wasted no time in winning the two legs he needed, and went on to claim a 5-1 win to complete a near-perfect night.
The Unibet Home Tour continues on Tuesday night with Group 26, which will feature Conan Whitehead, Mike De Decker, Martin Atkins and Steve Brown.
Unibet Home Tour
Group 25 - Monday May 11
Keegan Brown 5-4 Reece Robinson
Jose De Sousa 5-0 Robert Thornton
Reece Robinson 5-2 Robert Thornton
Jose De Sousa 5-0 Keegan Brown
Jose De Sousa 5-1 Reece Robinson
Keegan Brown 5-2 Robert Thornton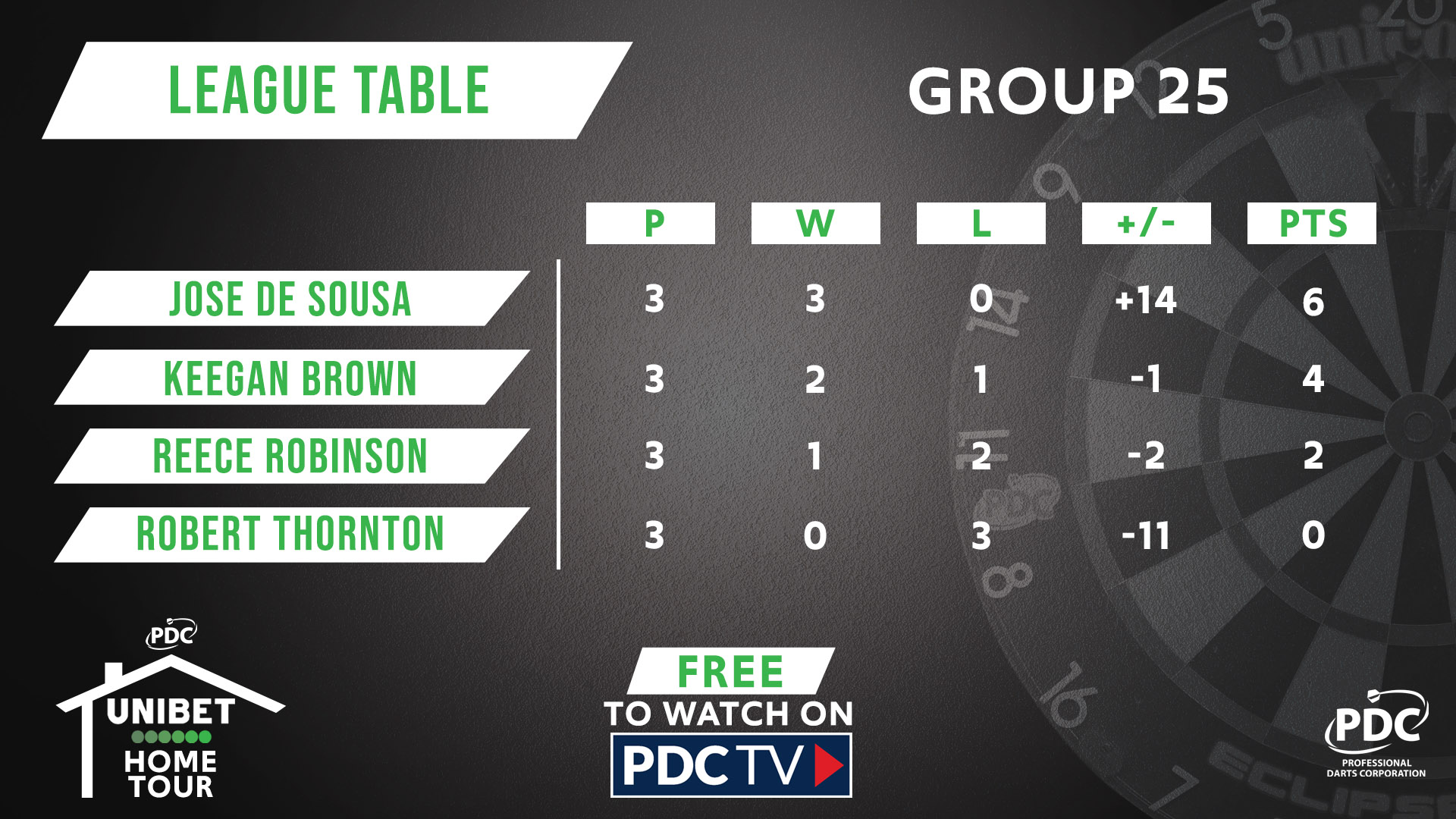 Group 26 Fixtures
Tuesday May 12 (1930 BST)
Conan Whitehead v Steve Brown
Mike De Decker v Martin Atkins
Steve Brown v Martin Atkins
Conan Whitehead v Mike De Decker
Mike De Decker v Steve Brown
Martin Atkins v Conan Whitehead