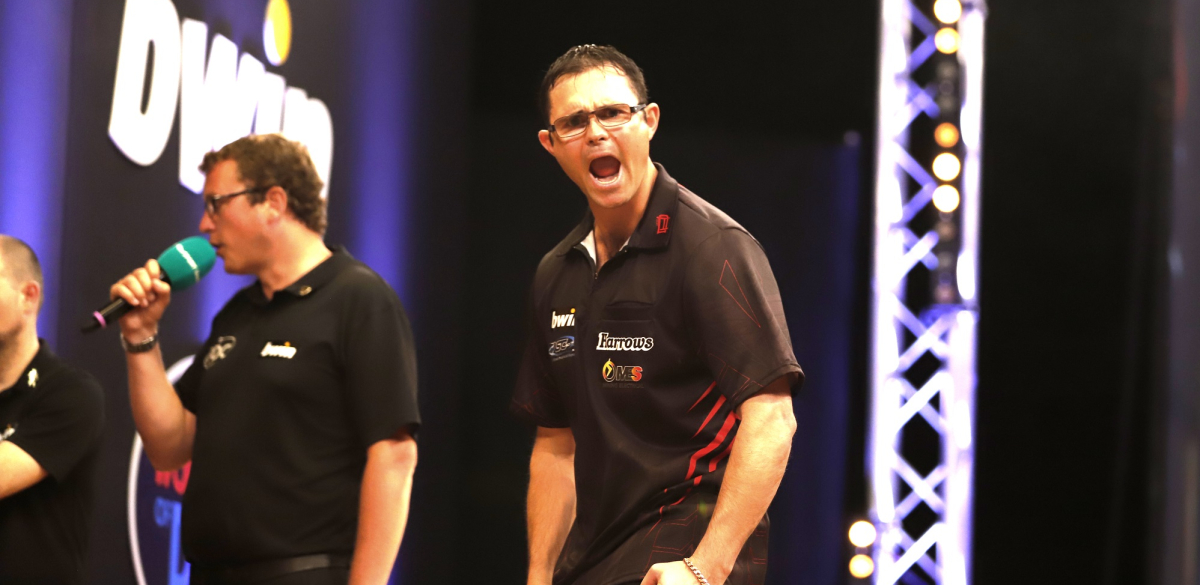 Damon Heta has won PDC Home Tour III after defeating Chris Dobey 4-2 in Friday's Championship Group Final.
The Australian ace had only secured his Championship Group place on Thursday in Group 18, and suffered a 4-1 loss to Andy Boulton in his Championship Group opener.
However, Heta bounced back superbly with five straight wins, including a 113 average against Luke Humphries and a 108 average against Krzysztof Ratajski to top the league table.
Dobey's 4-3 win over Michael Smith in their final league match saw him snatch second spot ahead of Boulton on leg difference, setting up a final against Heta.
Dobey led 2-1 but missed two darts at double 12 in leg four as Heta levelled before winning the next two legs in 13 and 11 darts to take the title, averaging almost 109 in the final.
Smith joined Dobey in posting a 113 average in his win over Steve West, one of two victories the world number four picked up on the day.
PDC Home Tour II winner Humphries joined Ratajski with three wins apiece in the Championship Group.
Match stats can seen through Sportradar via live.dartsdata.com.
PDC Home Tour III was broadcast through PDCTV and bookmakers' websites worldwide, with 19 days of action taking place from October-December.
PDC Home Tour III
Championship Group - Friday December 10
Krzysztof Ratajski 4-3 Chris Dobey
Luke Humphries 4-3 Steve West
Andy Boulton 4-1 Damon Heta
Krzysztof Ratajski 4-2 Michael Smith
Damon Heta 4-2 Chris Dobey
Andy Boulton 4-0 Steve West
Luke Humphries 4-3 Michael Smith
Damon Heta 4-3 Krzysztof Ratajski
Chris Dobey 4-2 Steve West
Andy Boulton 4-2 Luke Humphries
Damon Heta 4-1 Michael Smith
Krzysztof Ratajski 4-1 Steve West
Chris Dobey 4-1 Luke Humphries
Michael Smith 4-1 Andy Boulton
Damon Heta 4-2 Steve West
Luke Humphries 4-2 Krzysztof Ratajski
Chris Dobey 4-0 Andy Boulton
Michael Smith 4-0 Steve West
Damon Heta 4-0 Luke Humphries
Andy Boulton 4-2 Krzysztof Ratajski
Chris Dobey 4-3 Michael Smith
Final
Damon Heta 4-2 Chris Dobey
Championship Group League Table