JELLE KLAASEN is targeting a strong end to a tough 2018, starting by securing qualification for the Unibet European Championship this weekend.
Klaasen currently finds himself outside the provisional qualifying spots for the European Championship, which will take place from October 25-28 in Dortmund, but has the chance to qualify at this weekend's European Darts Trophy.
The Dutchman has fallen to 21st on the PDC Order of Merit, having reached just one quarter-final all year, but Klaasen remains confident he can still replicate the form which saw him reach the semi-finals of the 2016 World Championship.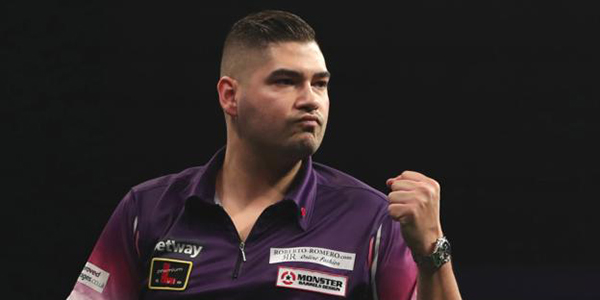 "It's a matter of time until the 'old Jelle' turns up, I know I can be one of the top ten players in the world again," said Klaasen, who will face Maik Langendorf in Friday's first round.
"I know what I can do, I know it's still there but the hardest thing about darts for me is the mental aspect - sometimes I think about it too much.
"A lot of times this year I've been 3-0 ahead, feeling really focused but then I when I start thinking 'yes this is it, I'm back' I miss doubles to win legs.
"Then I get so disappointed in myself that the next time I'm 3-0 up in a game I start thinking about the last time I lost from 3-0 ahead, so I would say my bad form has been down to a lack of confidence.
"This year hasn't been great for me so now I'm looking to build toward the World Championship and peak for that, if I do well in anything else before then it's a bonus."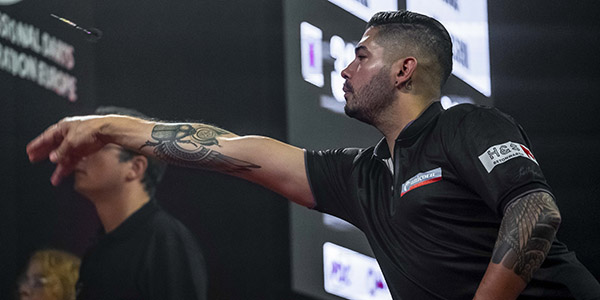 Away from the oche, Klaasen has continued his long recovery from wrist surgery and welcomed his second child, Bodhi, into the world last week.
Despite a below-par year on the oche this year, the 2017 Premier League competitor is feeling positive heading into the final few months of 2018.
"My preparation this year hasn't been great because I had to take care of my daughter during my wife's pregnancy because my wife was so sick," Klaasen added.
"I've also continued my recovery from my wrist operation, so the last nine months haven't been great for my darts game but now my wrist is feeling better after the rest.
"I've been feeling better the last few weeks, my confidence has been growing and I'm feeling good heading into this weekend but it will be strange to be away from my son so soon after he was born.
"Of course, I want to be in the European Championship - it's a fantastic tournament and the crowd are always great in Germany but I'm not putting too much pressure on myself to qualify.
"If I don't qualify then it's not too disappointing because I've already had a bad year but if I do qualify then it's a bonus. As always I will fight and give 100% to my games."
The European Darts Trophy is the final tournament before the qualification cut-off for the Unibet European Championship, with eight places in the 32-player field still on offer going into this weekend's event.
The European Darts Trophy will be streamed worldwide for PDCTV-HD Subscribers and available through a series of bookmakers' websites worldwide.