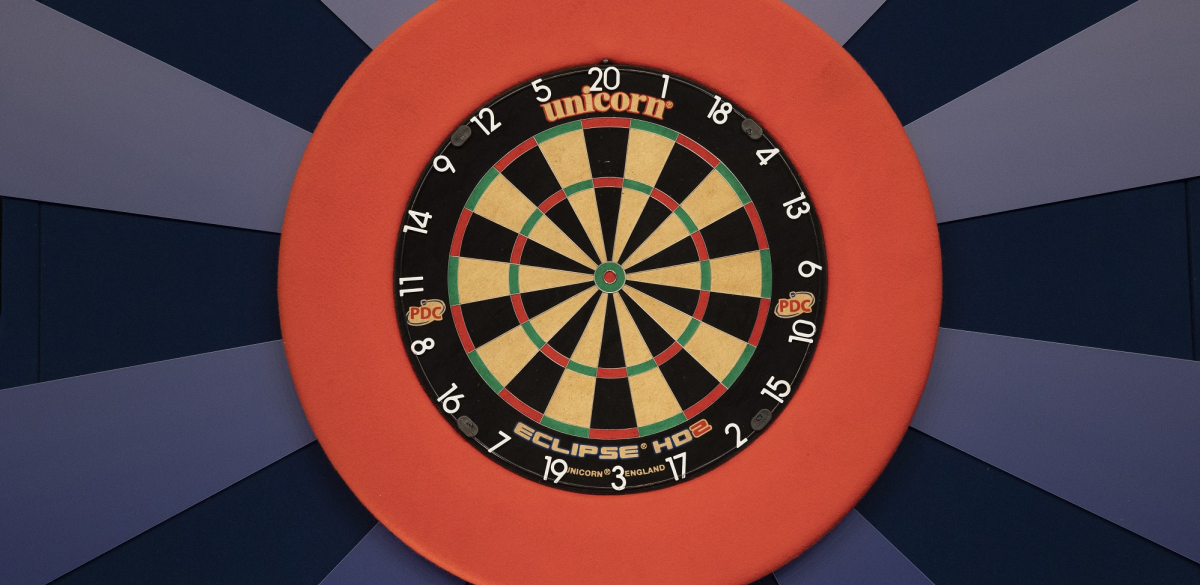 The penultimate week of PDC Home Tour III action begins on Tuesday with Group 11 to kick off four successive days in the home-broadcast event.
Each day will feature a seven-player group competing in a round-robin format, with Tuesday's action featuring Michael Smith, Steve Beaton and Luke Humphries.
Ryan Searle and Conan Whitehead join Smith in entering the PDC Home Tour III action on Tuesday.
Players are competing in a total of three groups apiece over the course of 18 days, with combined results forming a league table which will see the top seven progress to the Championship Group.
The PDC Home Tour III will be broadcast live in PDCTV, as well as via bookmakers' websites worldwide, from 0930 GMT on each day.
Live stats can be followed through Sportradar via live.dartsdata.com.
PDC Home Tour III
Group 11 - Tuesday December 1
Ross Smith v Ryan Searle
Ryan Meikle v Conan Whitehead
Steve Beaton v Luke Humphries
Michael Smith v Ross Smith
Ryan Searle v Steve Beaton
Luke Humphries v Ryan Meikle
Conan Whitehead v Michael Smith
Steve Beaton v Ross Smith
Ryan Meikle v Ryan Searle
Conan Whitehead v Luke Humphries
Michael Smith v Steve Beaton
Ross Smith v Ryan Meikle
Ryan Searle v Conan Whitehead
Luke Humphries v Michael Smith
Ryan Meikle v Steve Beaton
Conan Whitehead v Ross Smith
Luke Humphries v Ryan Searle
Michael Smith v Ryan Meikle
Steve Beaton v Conan Whitehead
Ross Smith v Luke Humphries
Ryan Searle v Michael Smith
Group 12 - Wednesday December 2
Barrie Bates v Richard North
Ron Meulenkamp v David Pallett
Andy Boulton v Andy Hamilton
Peter Jacques v Barrie Bates
Richard North v Andy Boulton
Andy Hamilton v Ron Meulenkamp
David Pallett v Peter Jacques
Andy Boulton v Barrie Bates
Ron Meulenkamp v Richard North
David Pallett v Andy Hamilton
Peter Jacques v Andy Boulton
Barrie Bates v Ron Meulenkamp
Richard North v David Pallett
Andy Hamilton v Peter Jacques
Ron Meulenkamp v Andy Boulton
David Pallett v Barrie Bates
Andy Hamilton v Richard North
Peter Jacques v Ron Meulenkamp
Andy Boulton v David Pallett
Barrie Bates v Andy Hamilton
Richard North v Peter Jacques
Revised fixtures announced December 1
Group 13 - Thursday December 3
Ciaran Teehan v Krzysztof Ratajski
Geert Nentjes v Andy Boulton
Joe Murnan v Ryan Searle
Simon Whitlock v Ciaran Teehan
Krzysztof Ratajski v Joe Murnan
Ryan Searle v Geert Nentjes
Andy Boulton v Simon Whitlock
Joe Murnan v Ciaran Teehan
Geert Nentjes v Krzysztof Ratajski
Andy Boulton v Ryan Searle
Simon Whitlock v Joe Murnan
Ciaran Teehan v Geert Nentjes
Krzysztof Ratajski v Andy Boulton
Ryan Searle v Simon Whitlock
Geert Nentjes v Joe Murnan
Andy Boulton v Ciaran Teehan
Ryan Searle v Krzysztof Ratajski
Simon Whitlock v Geert Nentjes
Joe Murnan v Andy Boulton
Ciaran Teehan v Ryan Searle
Krzysztof Ratajski v Simon Whitlock
Group 14 - Friday December 4
Alan Tabern v Adam Hunt
Martijn Kleermaker v Chris Dobey
Marko Kantele v Michael Smith
Harald Leitinger v Alan Tabern
Adam Hunt v Marko Kantele
Michael Smith v Martijn Kleermaker
Chris Dobey v Harald Leitinger
Marko Kantele v Alan Tabern
Martijn Kleermaker v Adam Hunt
Chris Dobey v Michael Smith
Harald Leitinger v Marko Kantele
Alan Tabern v Martijn Kleermaker
Adam Hunt v Chris Dobey
Michael Smith v Harald Leitinger
Martijn Kleermaker v Marko Kantele
Chris Dobey v Alan Tabern
Michael Smith v Adam Hunt
Harald Leitinger v Martijn Kleermaker
Marko Kantele v Chris Dobey
Alan Tabern v Michael Smith
Adam Hunt v Harald Leitinger
PDC Home Tour III Schedule
Group 11 - Tuesday December 1
Group 12 - Wednesday December 2
Group 13 - Thursday December 3
Group 14 - Friday December 4
Group 15 - Monday December 7
Group 16 - Tuesday December 8
Group 17 - Wednesday December 9
Group 18 - Thursday December 10
Championship Group - Friday December 11