Barney Francis has been appointed as a non-executive director of the Professional Darts Corporation.
The former managing director of Sky Sports and CEO of Future Sports for Comcast joins the PDC's board of directors following the retirement of Marcus Robertson.
Francis has a wealth of experience across 25 years in broadcasting and content distribution, which has seen him work for ITV and the BBC as well as in his role as an executive producer and then managing director for Sky Sports.
During that period, he oversaw Sky Sports' expansion to 11 channels and their growth in streaming and across digital and social media, before moving into a role as CEO for Future Sports for Comcast.
Francis (pictured above with Michael van Gerwen at the PDC Awards Dinner) was also a founding partner of estarli.co.uk and is a board advisor for sports marketing agency WePlay.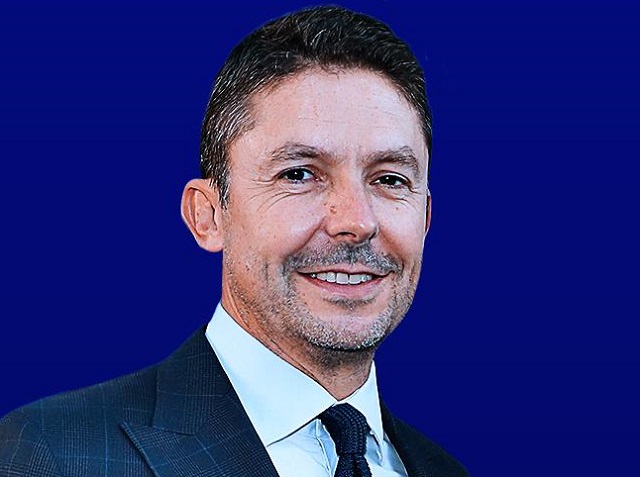 "I'm delighted and honoured to be joining the PDC board," said Francis. "Having worked closely with Barry Hearn, Matt Porter and the team over many years, I know the PDC is in great shape.
"I look forward to helping darts adapt to an ever changing sports and media landscape."
Francis joins Barry Hearn, Matt Porter, Eddie Hearn, Rod Harrington, Edward Lowy, Bob Scott and Oli Slipper on the PDC's board of directors.
"Barney is a welcome addition to the PDC board of directors at an exciting time for our sport," said PDC chairman Barry Hearn.
"He brings a wealth of broadcasting and media experience from over 25 years involved in sport, and has always been a great supporter of the PDC during his time at Sky Sports.
"We look forward to working with him in years to come as we shape the future of the PDC."