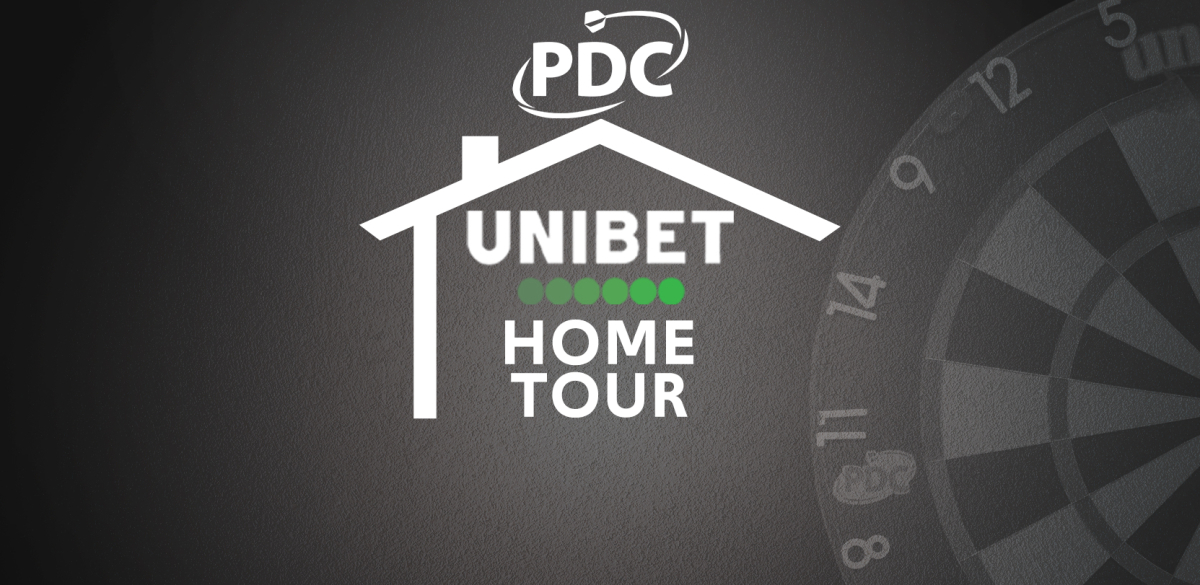 The Unibet Home Tour will initially run for 32 consecutive nights as PDC stars bring elite level darts from their living rooms to yours - below are the various ways you can watch wherever you are in the world.
All Home Tour action will be broadcast live on PDCTV for FREE to ALL registered PDCTV users, regardless of whether you have a paid or free membership.
Registered PDCTV members can also watch for FREE through the official PDC App.



Fans in Great Britain and Ireland can watch the action through the Sky Sports app.
As well as being shown through a series of bookmakers' websites, the Unibet Home Tour will also be broadcast live by a number of the PDC's international broadcast partners listed below.
Unibet Home Tour - International Broadcast Partners

Fox Australia - Australia
DAZN - Austria, Germany, Switzerland USA, Canada, Brazil, Japan, Italy, Spain
AMC Network - Hungary, Czech Republic, Slovakia
Viaplay - Scandinavia
Sky - New Zealand
Channel 2 Sport - Iceland
Supersport - South Africa, Angola, Benin, Botswana, Burkina Faso, Burundi, Cameroon, Central African Republic, Chad, Congo (Republic of), Code d'Ivoire, Democratic Republic of Congo, Cape Verde, Comoros, Djibouti, Eritrea, Ethiopia, Equatorial Guinea, Gabon, Gambia, Ghana, Guinea, Guinea-Bissau, Kenya, Lesotho, Liberia, Malawi, Madagascar, Mauritius, Mayotte, Mali, Mauritania, Mozambique, Namibia, Niger, Nigeria, Reunion, Rwanda, Sao Tome and Principe, Senegal, Sierra Leone, Somalia (including Somaliland), South Africa, Sudan, South Sudan, Swaziland, Socotra, St. Helena and Ascension, Seychelles, Tanzania, Togo, Uganda, Zambia, Zimbabwe