Jamie Hughes enjoyed a perfect night on the Unibet Home Tour to win Group 24 on Sunday night.
Hughes, a European Tour event winner in 2019, kicked off with a 5-2 defeat of Polish number one Krzysztof Ratajski, who eventually finished in second place.
Another 5-2 success followed for Hughes, this time against Lithuania's Darius Labanauskas, before sealing the group win with a hard-fought 5-4 defeat of Spain's Toni Alcinas.
The Unibet Home Tour continues on Monday night with Group 25, which will see former World Youth Champion Keegan Brown and two-time TV event winner Robert Thornton in action.
Unibet Home Tour
Group 24 - Sunday May 10
Krzysztof Ratajski 5-3 Toni Alcinas
Jamie Hughes 5-2 Darius Labanauskas 
Darius Labanauskas 5-0 Toni Alcinas
Jamie Hughes 5-2 Krzysztof Ratajski
Jamie Hughes 5-4 Toni Alcinas
Krzysztof Ratajski 5-3 Darius Labanauskas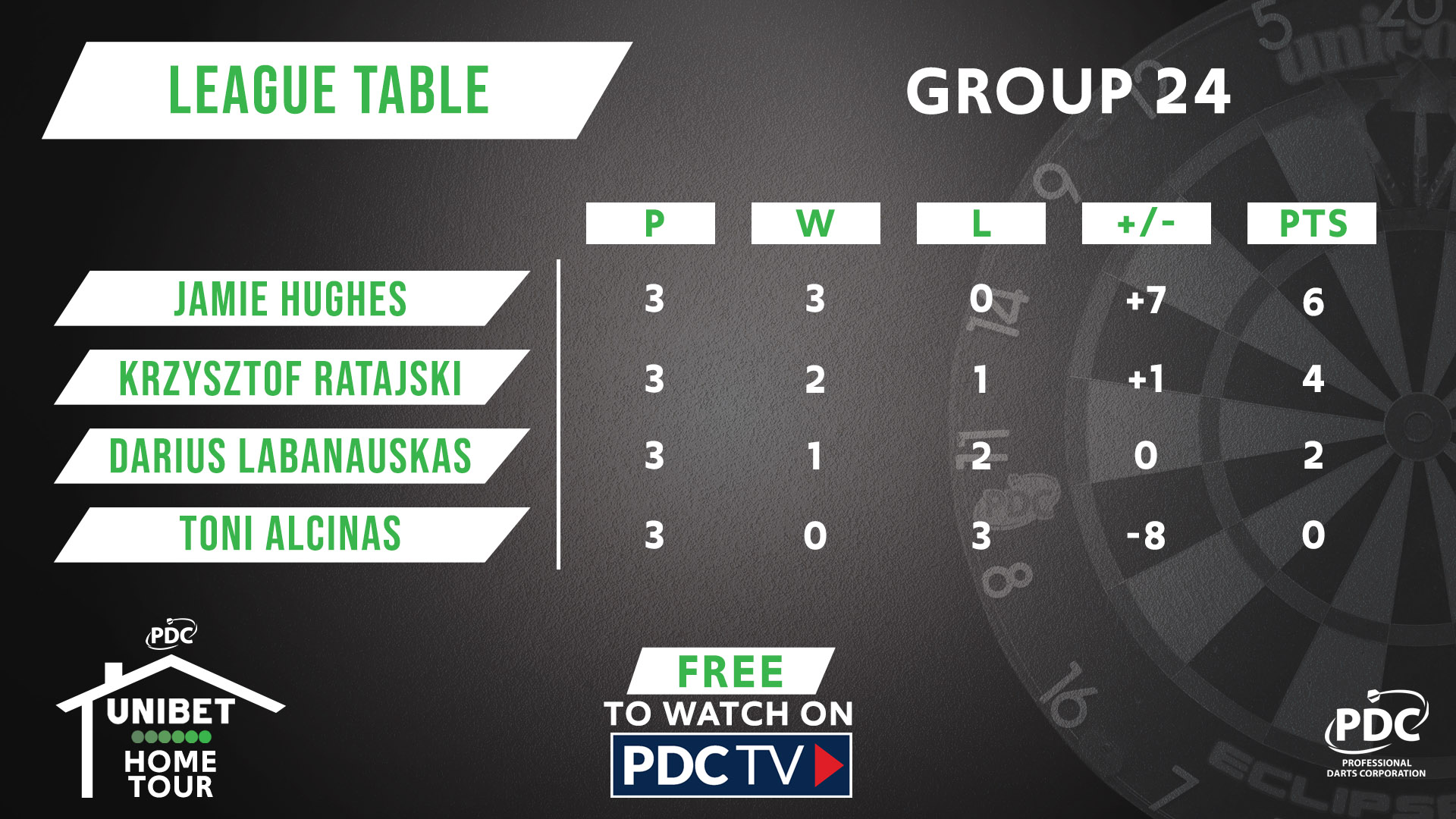 Group 25 Fixtures
Monday May 11 (1930 BST)
Keegan Brown v Reece Robinson
Jose De Sousa v Robert Thornton
Reece Robinson v Robert Thornton
Keegan Brown v Jose De Sousa
Jose De Sousa v Reece Robinson
Robert Thornton v Keegan Brown