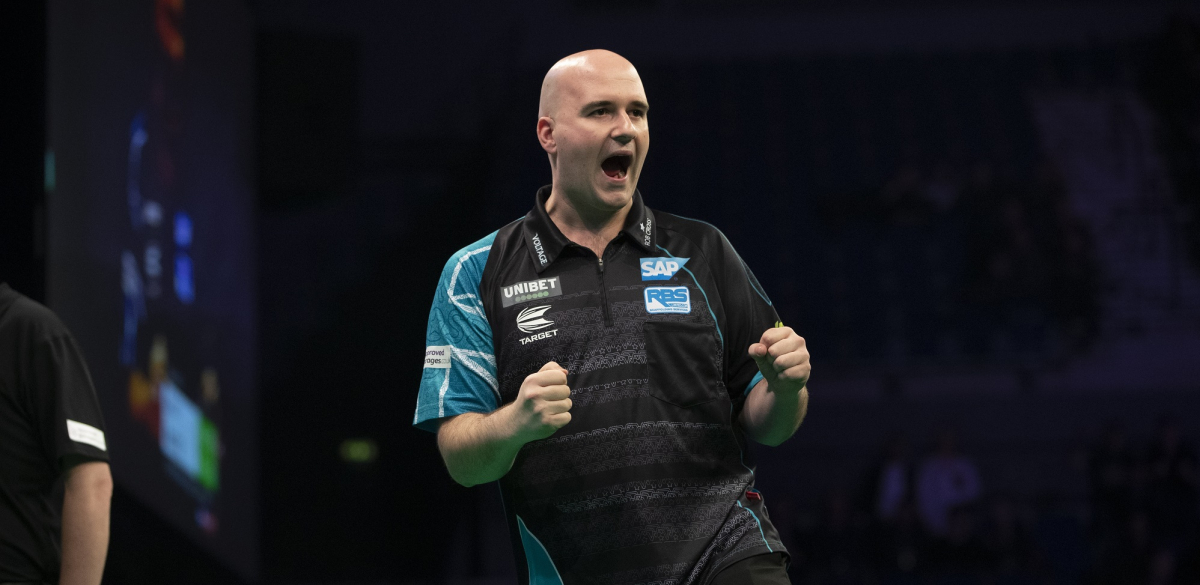 Rob Cross makes his return to action in the Unibet Home Tour on Thursday, four weeks after the coronavirus pandemic struck his family.
Cross lost his grandfather to Covid-19 in April, with Colin Miles having had underlying health problems before contracting the virus.
Cross and his family attended the funeral in a small family gathering on Monday, and the world number four admits that the chance to focus on competing is a welcome return to some sort of normality.
"It's been a really heart-breaking couple of months," said Cross. "My grandad went downhill really fast and it was a massive shock.
"It was hard to just have a few of us close family at his funeral. It wasn't the send-off he deserved, that's for sure. I think that's the hardest part of this virus - from the moment the person goes into hospital, you don't see them at all.
"It's like someone is just ripped out of your life overnight and not seen again. It is totally surreal and feels like a bad nightmare.
"With over 30,000 people having been lost to this virus, I really do feel for all those 30,000 families going through what we have over the past couple of months.
"There's no warning, no time to grieve. It's like someone so special is plucked from your life.
"Somehow you have to stay strong for the people around you. My nan is living with us now, now it's all about being there for her now and keeping her safe."
Cross has also spent his time while unable to compete in his chosen sport completing a new darts room in his garden at home in Sussex.
"The darts out-house had been built but it was just a shell," added the 2018 World Champion. "I kindof made that my project during the period of time we weren't playing."
Cross is joined in Group 21 of the Unibet Home Tour by two-time World Youth Champion Dimitri Van den Bergh, William Borland and Karel Sedlacek, who was a late replacement for Derk Telnekes.
* Rob Cross has also set up a fundraising page in aid of the British Heart Foundation, and people can donate via THIS LINKhttps://colin-miles.muchloved.com/.
Unibet Home Tour Group 21
Thursday May 7
Rob Cross v William Borland
Dimitri Van den Bergh v Karel Sedlacek
William Borland v Karel Sedlacek
Rob Cross v Dimitri Van den Bergh
Dimitri Van den Bergh v William Borland
Karel Sedlacek v Rob Cross

All Home Tour action will be broadcast live on PDCTV for FREE to ALL registered PDCTV users, regardless of whether you have a paid or free membership.
Registered PDCTV members can also watch for FREE through the official PDC App.
As well as being shown through a series of bookmakers' websites, the Unibet Home Tour will also be broadcast live by a number of the PDC's international broadcast partners.
Fans in the UK & Ireland can watch through the Sky Sports App.