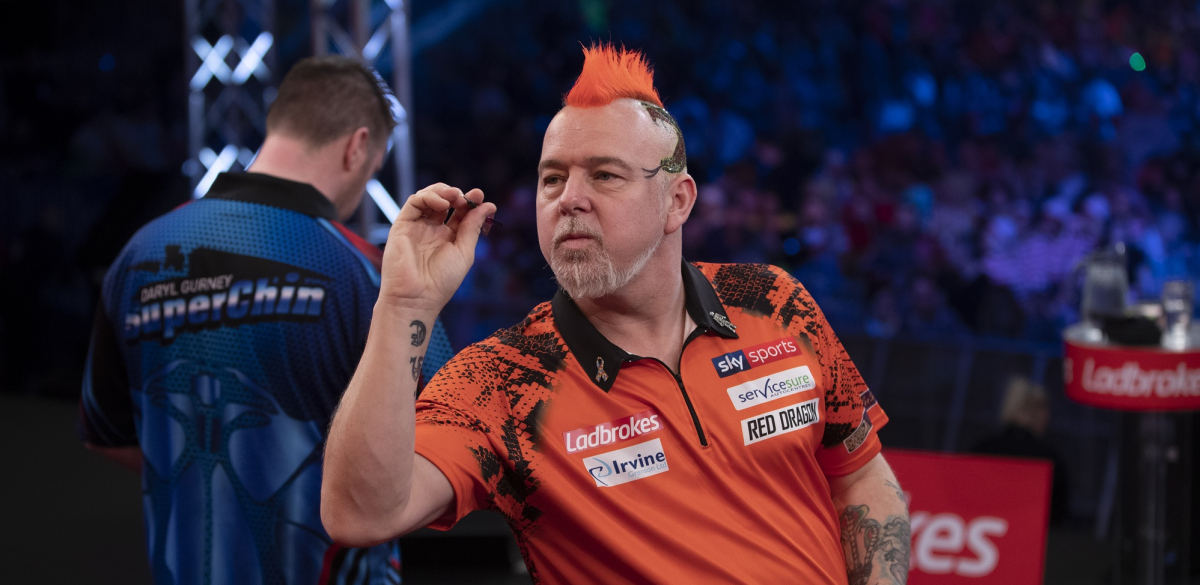 Peter Wright will be entering new territory when he competes in the PDC Home Tour's opening night on Friday.
World Champion Wright is most used to competing in front of thousands of fans in packed arenas around the world, but has been locked away in his Suffolk home for the past month during the Coronavirus pandemic.
However, Wright will headline the first of 32 nights of the PDC Home Tour when he competes against Jamie Lewis, Niels Zonneveld and Peter Jacques on Friday - with Group One commencing from 1930 BST.

The live streamed tournament means that Wright has to travel only as far as his specially-created darts room to compete in the PDC Home Tour - although he is leaving the technical set-up to wife Jo.
"It should be interesting and hopefully it comes across really well," he told BBC Radio Five. "It will be great for the darts fans and I'm going for the win.
"It's going to be a bit weird. I've only used Skype once in my whole life, so it will be a new experience for me!
"Myself and technology are terrible, but I'm looking forward to it and I presume the other guys will be as well because everybody wants to be playing darts against top-quality opponents.
"It gets us playing competition darts, plus the comfort of being on your own dartboard as well."
Wright will also be sporting some of his trademark colourful look when he competes on Friday - teasing: "We're going to do a special one on Friday, with it being the first one."
All PDC Home Tour action will be broadcast live on PDCTV for FREE to ALL registered PDCTV users, regardless of whether you have a paid or free membership.
Registered PDCTV members can watch for FREE through the PDCTV website and official PDC App.
The action will also be shown live through a series of bookmakers' websites.





PDC Home Tour 
Group One - Friday April 17 (1930 BST)
Peter Wright v Peter Jacques
Jamie Lewis v Niels Zonneveld
Peter Jacques v Niels Zonneveld
Peter Wright v Jamie Lewis
Jamie Lewis v Peter Jacques
Niels Zonneveld v Peter Wright