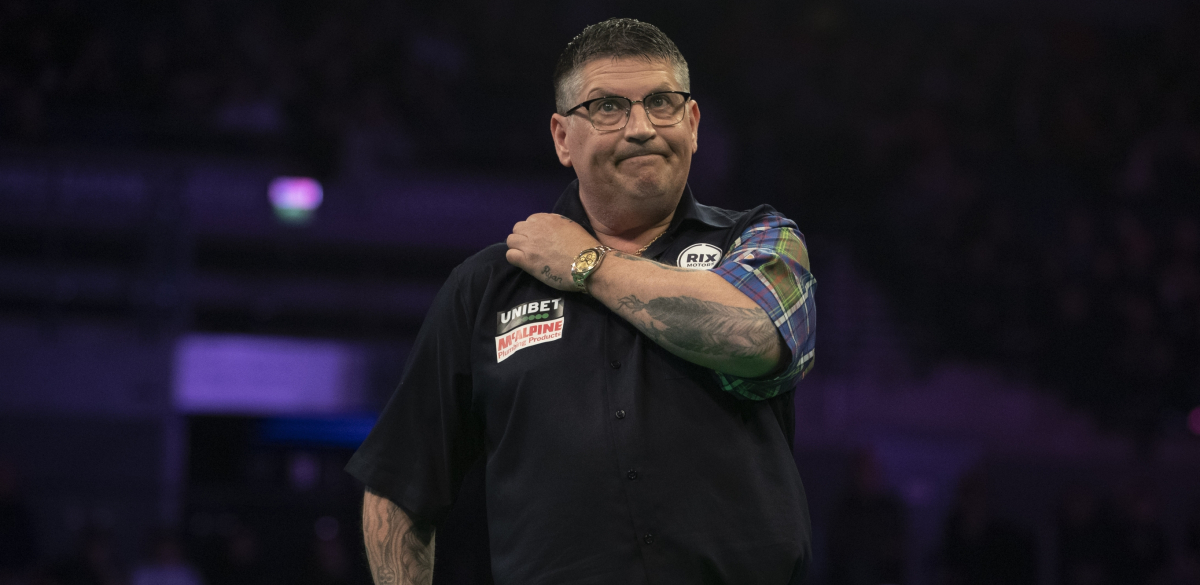 Gary Anderson believes he was getting back to his best just before the season was put on hold, ahead of his return to Low6 Home Tour Play-Offs action this evening.
Anderson, who will face Dave Chisnall, Jelle Klaasen and Mike De Decker for two places in Friday's Championship Group, was enjoying a return to Premier League life prior to the coronavirus pandemic.
Following an injury-hit 2019 campaign, the two-time World Champion had big ambitions for 2020 and the Scot felt he was on his way back to the top before lockdown was imposed.
"Before all this happened I was starting to get that hunger back," revealed Anderson, who won three TV titles in 2018.
"I said at the start of the year all I wanted to do was to get my throw back to how it used to be, and I think there were signs that I was getting closer.
"I was away much more than I have been over the last 18 months or so, and I found myself getting back into the week-in week-out routine.
"I've spent half my life away from home playing darts so having this time to spend at home with family is brilliant for me, albeit not in the best circumstances.
"Anyone who knows me knows I'm happiest at home, and spending time with my kids is the most important thing in the world to me."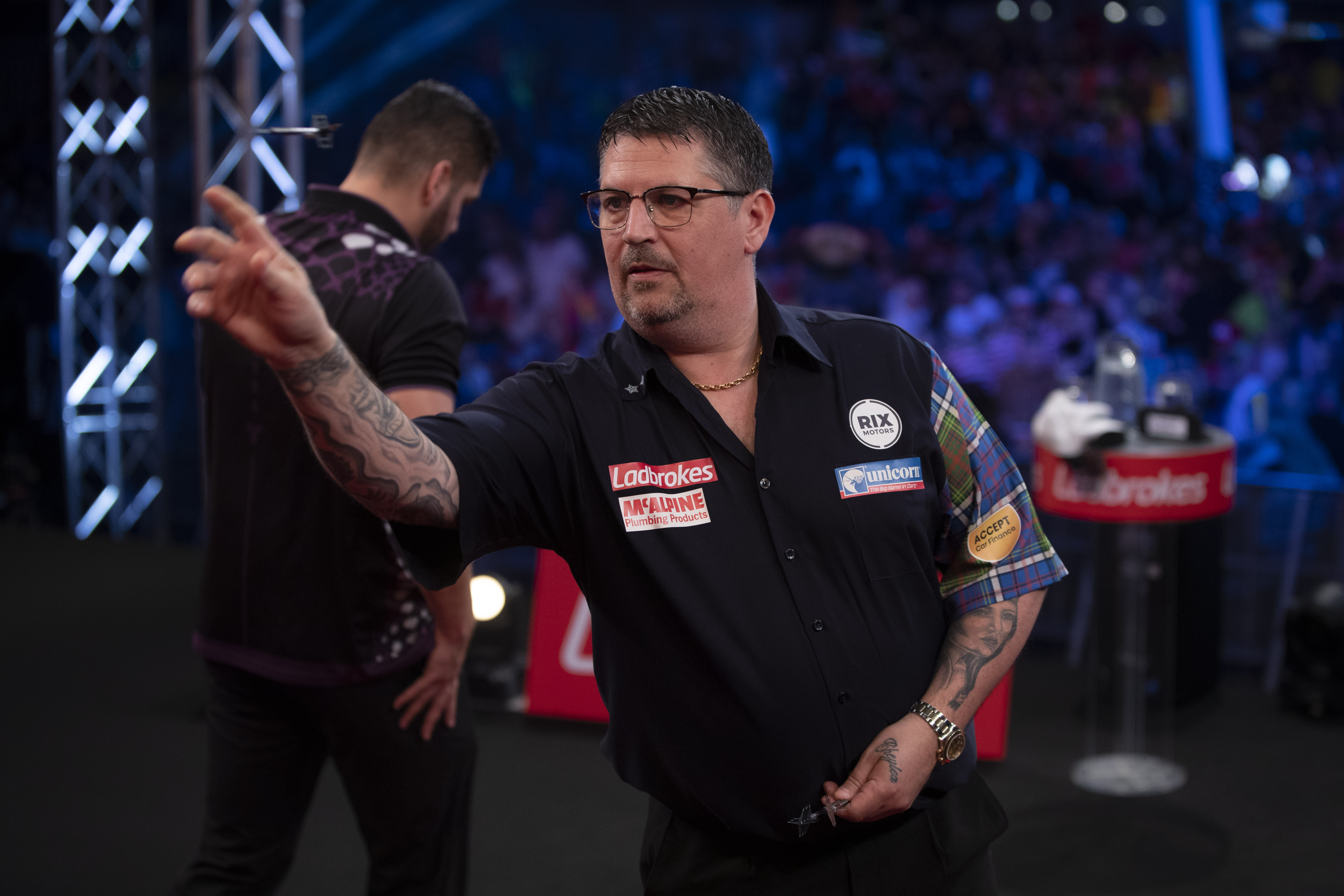 Having upgraded his Wi-Fi and installed a dartboard at home especially to take part in the Home Tour, Anderson has made it worth his while with six wins from six.
The 49-year-old even averaged 110 in his Play-Off meeting with Luke Humphries, but Anderson insists he's still not completely at ease with the home play concept.
"Everyone knows I like to play in a rhythm, so playing over the internet is quite hard in that respect," Anderson admitted.
"I had to get my wife Rachel to help me set up all the technological side of it, I'm no good with any of that stuff!
"I've probably done a bit better than I thought I was going to do, I haven't practiced too much during lockdown.
"Obviously, you can't see your opponent so you have to listen out for the third thud of the dart going into the board before you get ready to throw which has taken some getting used to.
"But I think I've sussed it now and it would be great to keep playing well and become the first and hopefully only winner of the Home Tour.
"It would be a nice piece of sporting history to have on my CV."
All Low6 Home Tour Play-Offs action will be broadcast live on PDCTV for FREE to ALL registered PDCTV users, regardless of membership type.
Registered PDCTV members can also watch for FREE through the official PDC App.
Fans in Great Britain and Ireland can also watch the action through the Sky Sports app.
As well as being shown through a series of bookmakers' websites, the Low6 Home Tour Play-Offs will be broadcast live by a number of the PDC's international broadcast partners.
Low6 Home Tour Play-Offs
Semi-Finals Group One
Wednesday June 3 (1930 BST)
Gary Anderson v Mike De Decker
Dave Chisnall v Jelle Klaasen
Mike De Decker v Jelle Klaasen
Gary Anderson v Dave Chisnall
Dave Chisnall v Mike De Decker
Jelle Klaasen v Gary Anderson
* Top two players qualify for Championship Group